Consultations offered at our two convenient locations in San Diego and Carlsbad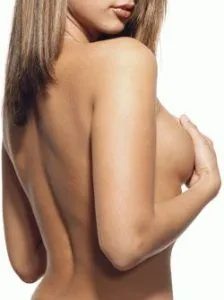 Undergoing breast augmentation is relatively common amongst women, but not every woman who desires breast augmentation desires breast implants. The incision, feel, and maintenance are just a few of the reasons women choose to forego breast augmentation with implants. But, there's another way to achieve an augmented, shapelier bust with a breast augmentation fat transfer.
A breast fat transfer takes excess adipose (fat) tissue from the patient's own body and "repurposes" it to increase the size of the breasts. It's the same type of fat transfer procedure performed in a Brazilian Butt Lift and it also helps enhance an hourglass figure – but up top!
Dr. Seare is one of the top Southern California doctors performing plastic surgery with awake anesthesia, which positively affects the safety of the patient during surgery and minimizes postoperative healing time. Contact Dr. Seare at one of his two locations in San Diego or Carlsbad today to request a consultation for a fat transfer breast augmentation.
About Breast Fat Transfer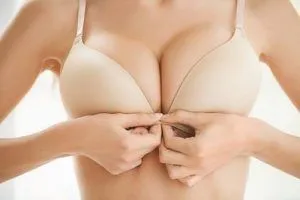 For patients who have always wanted to take a little fat and put it somewhere else, Dr. Seare's natural breast enhancement is for you. Many women want to move fat from their backside or thighs to their breasts or even to fill facial folds. With Dr. Seare's cutting-edge techniques, patients can have a natural alternative to breast implants with long-lasting and amazing results. By using natural breast enhancement, the patient is able to obtain fuller and larger breasts naturally.
A breast fat transfer, also known as natural breast augmentation, is an alternative to traditional breast augmentation. Without using silicone or saline implants, a fat transfer procedure can increase the size of the bust by one to two cup sizes. Dr. Seare harvests excess fatty tissue from the body using liposuction. Then, he cleans the fat so that only the most viable fat remains. Finally, he injects the fat into the breasts.
Since breast tissue is mainly comprised of fat, this new tissue can gain a good blood supply and the fat cells can subsist in this new area. As a result, patients can enjoy larger breasts that are still natural. Fat transfer breast augmentation is not for women who wish to increase the size of their busts by more than one or two cup sizes. Nonetheless, it is a great alternative to implants for women who desire a modest volume increase and desire natural looking and feeling results. It is also a great option for women looking to sculpt more areas of their body. In order to determine if the patient's goals can be met with a breast augmentation fat transfer, it is necessary to meet one-on-one with Dr. Seare to discuss the patient's desired results. Contact one of his offices today to request a consultation.
---
Benefits
Fat is completely natural substance that comes from your own body
Harvesting of the fat can be used to enhance your shape
The breast can be sculpted and shaped
There are minimal incisions with this procedure, which reduces the possibility of scarring
Fat grafting to the breasts can be used to disguise breast implants that do not look natural
Experience in Natural Breast Enhancement & Natural Breast Enlargement Is Necessary
Obviously, surgeons with extensive experience in grafting large volumes of fat to the body are most likely to obtain the best results. Dr. Seare notes that fat grafting to the breast should only be performed by a board-certified plastic surgeon experienced in not only fat grafting, but also the anatomy and aesthetics of natural breast enlargement. Our staff is highly trained, professional and caring. See our reviews to read what a difference our plastic surgery procedures have made in the lives of our patients.
---
Fat vs Implants
Silicone and saline implants are the most common method of breast augmentation. They are safe and can promote long-lasting results. However, there are a variety of reasons why women may feel wary of putting implants into their bodies.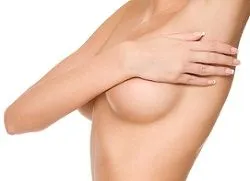 One of the most common complaints women have about breast implants are the incision and result in scarring that may be left behind. Dr. Seare performs breast augmentation with implants using one of three different incision techniques: around the areola, under the inframammary crease, and through the armpit. Although these all leave discreet scars that continue to fade with time, the idea of such an invasive procedure may be off-putting for some.
Another common complaint about breast implants is their upkeep. Implants are not designed to last forever and will require future replacement. Other issues like capsular contracture or rupture may also require replacement. Furthermore, silicone implants have the chance for a silent rupture. In order to check for silent ruptures, Dr. Seare recommends routine MRI scans, which can, unfortunately, become costly.
These are just two of the reasons why some women dislike the idea of inserting foreign material into their bodies, but it is by no means at the exhaustive list. It is important to note that implants have their benefits as well. For example, implants can achieve a more significant size increase than a fat transfer. Plus, fat transfer procedures may require more than one session to achieve the desired result.
Dr. Seare believes that every woman should be able to choose what is best for her body and lifestyle. For this reason, Dr. Seare is proud to perform both breast augmentation with implants and breast fat transfers. To discuss what procedure the patient may benefit from most, request a consultation today with our friendly staff in Southern California.
---
Ideal Candidates
Women who are interested in breast enlargement, but are concerned about getting implants, may qualify for fat transfer breast augmentation candidacy. A breast fat transfer can also be used to correct asymmetry between the breasts or to reconstruct the breast following a mastectomy or lumpectomy. Prior to breast augmentation fat transfer, it is important for patients to adhere to the following standards.
Healthy and stable body weight
Wish to augment breasts by no more than two cup sizes
Adequate amount of fat to harvest through liposuction
May have contour irregularities, including asymmetry or ripping from implants
Have realistic expectations for the outcome of a breast augmentation fat transfer
Nonsmoker, or willing to quit
This is a generalized list of what the candidate should possess prior to breast augmentation surgery. Dr. Seare works closely with all breast fat transfer candidates in order to help them get to a point in their lives where they would be good candidates and be able to maintain long-lasting results. The ultimate way to determine whether one is a candidate for breast augmentation fat transfer is by consulting one-on-one with a board certified plastic surgeon like Dr. Seare. During the consultation, he will be able to use his expertise to recommend whether or not the patient would benefit from this procedure.
---
Procedure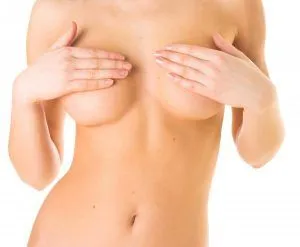 Plastic surgeons have transplanted fat to breasts since 1995, but the results have been variable depending on the technique used, the surgeon, and the individual patients. Dr. Seare uses fat grafting to the breasts as an alternative to implants for augmentation, as well as to disguise the edges or rippling of existing silicone gel and saline implants. Dr. Seare started using autologous fat transfer or fat grafting in 1988 and presented his first paper to the Lipoplasty Society in 1990.
He uses your own fat rich in stem cells to "transfer into your breasts as a natural breast enhancement." By using the own body's natural fat to add volume, this procedure creates very long lasting changes, safely, without implants. The breast augmentation fat transfer procedure is a three-part procedure, which Dr. Seare performs on an outpatient basis under local or awake anesthesia.
Liposuction
Dr. Seare performs a variety of different awake anesthesia liposuction procedures in order to meet his patient's needs. The most common liposuction techniques he utilizes include Hi-Def Lipo, Micro Lipo, Military Lipo, Vaser Lipo, and SmartLipo. Dr. Seare will determine the best technique for the patient's procedure during the consultation.
Fat Purification
Dr. Seare utilizes a state-of-the-art cleansing system in order to clean the fat that has been harvested from the liposuction session. This helps eliminate the fat from any unnecessary ingredients, including blood and nerves. The purpose of the fat purification is that the most viable fat remains for injection.
Injection
The injection process for a breast augmentation fat transfer is a delicate procedure. Dr. Seare takes his time in order to inject the purified fat in small increments and in varying amounts across varying depths. This process ensures that the maximum amount of fat will survive in the breast. However, Dr. Seare will slightly over-inject the breasts, so that the desired amount of volume remains because not all of the fat will remain. In some cases, multiple procedures may be involved.
---
Recovery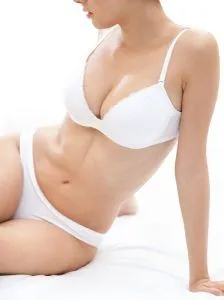 Recovery from a breast fat transfer procedure requires less downtime than recovery from traditional breast augmentation with implants. Nonetheless, it is very important that patients follow Dr. Seare's instructions so that they recover properly. Patients will be outfitted with elastic garments to help minimize side effects and help the body and breasts settle into their new positions. They will also be instructed on how to change their bandages and garments, which they should do at the advised times. It is important that the patient does not bathe in their garment, taking it off only when they shower. Dr. Seare will inform the patient when it is acceptable to bathe. More postoperative instructions will be provided during the consultation and after the procedure.
---
Results
Results from a breast fat transfer will be noticeable immediately but will take 6 months to a year in order to settle into final position. Results from natural breast augmentation should be long-lasting, assuming that the patient maintains a stable and healthy body weight. Body weight fluctuations could change the patient's results.
---
Other Breast Enhancement Options
Some of the other options for breast enhancement Dr. Seare offers include the following:
---
Consultation
Patients interested in a breast augmentation fat transfer should begin by contacting one of Dr. Seare's offices in Carlsbad or San Diego to schedule a consultation. The consultation is a chance for the patient to meet one-on-one with the doctor to discuss the procedure of interest. Dr. Seare will be able to offer his medical expertise in order to answer any questions that the patient may have about the procedure or other procedures of interest.
During this time, Dr. Seare will also determine whether or not the patient is a good fit for a fat transfer breast augmentation. He will conduct a physical examination and take photographs for record. The examination will help determine which liposuction method and injection locations are most ideal.
If the patient is a good candidate for the procedure, then Dr. Seare will work with them to determine a custom procedural plan. In the procedural plan, the patient will have the opportunity to determine which places on the body they would like liposuction to be performed. At the end of the consultation, Dr. Seare will be able to offer the patient a price quote.
To discover which breast enhancement procedure is the best option for you, schedule a consultation with Dr. Seare at Clinique Liposculpture.
---
*RESULTS MAY VARY