Consultations offered at our two convenient locations in San Diego and Carlsbad
Facial movements allow us to laugh, smile, and demonstrate emotion. However, time, heredity, sun exposure, and lifestyle cause these natural contractions of facial muscles to eventually create permanent lines and wrinkles that age the face.
Softening these facial wrinkles and restoring their natural volume can reverse these signs of aging. If you want to bring back a youthful contour and reduce the creases and lines on your face without surgery, you can receive delicately placed injections of Restylane, a serum which contains components already found in your body that keep the skin naturally healthy.

At Clinique Sculpture, we specialize in offering our patients the best in safe, convenient, and effective anti-wrinkle and anti-aging treatments. Contact our offices in San Diego and Carlsbad to schedule a consultation today!
What Is Restylane
Restylane is an injectable filler made from hyaluronic acid, a natural substance found in our bodies. Hyaluronic acid is well-accepted by the body, so allergic reactions are eliminated. Dr. Seare uses Restylane to improve surface facial wrinkles, recessed scars, and nasolabial folds, better known as laugh lines. It is well-suited for plumping thin lips and for enhancing facial contours. Injection with Restylane only takes a few moments in most cases, although lip augmentation or reduction of deep scars may require multiple injections.
---
The Science of Restylane
When it comes to the symptoms of aging, most people fixate on wrinkles. However, loss of volume is also a major cause of an aged appearance. Volume loss in skin leads to sharper features, sunkenness in the cheeks, deepening of creases and a ghostly, hollow appearance. Loss of skin elasticity over time is a natural product of aging. Moreover, if you spend too much time in the sun, the effects of aging can appear prematurely. Overexposure to the skin speeds the process of aging, triggering the production of harmful free radicals and the breakdown of collagen. When your skin loses volume, treatments such as Botox or other neuromodulators will not solve the problem. For replenishing your facial volume and creating a fuller, perkier look, Restylane was developed and formulated with NASHA, non-animal stabilized hyaluronic acid.

Hyaluronic acid is an ideal component for dermal injections because it is safe, versatile, and effective.
Hyaluronic is a compound found naturally in the cells of humans and is known for its ability to hold moisture. Hyaluronic acid is a transparent gel that has little to no risk of allergic reaction.
---
Is Restylane Right For Me?
Soft tissue rejuvenation is a good option if you are physically healthy, a non-smoker, and have a positive, realistic attitude about how you want to improve your appearance. It is quick, safe, and effective. Although Restylane skin rejuvenation will not stop the aging process, it works immediately to reduce the lines and marks of age, giving your face a more youthful, refreshed appearance that will last for six months or longer.
---
Benefits of Restylane
Results can be seen instantly and last for one year.
Achieve a natural looking result that does not affect facial expression.
The most scientifically documented hyaluronic acid-based dermal filler in the world.
Comprehensive studies back its safety and efficacy.
Resembles the body's own hyaluronic acid, which reduces the risk of allergic reaction.
Treatment Areas:
The versatility of Restylane makes it a great treatment for the following areas:
Nasolabial Folds
Vertical mouth lines
Marionette lines
Lip Augmentation
Forehead lines
Sunken under-eye hollow
---
Types of Restylane
What makes Restylane such an ideal choice as an anti-aging treatment is its versatility.
Restylane was developed to correct facial wrinkles and folds by restoring your skin's natural, fuller, perker smoothness. Today, there are a variety of Restylane formulation that are available to serve individuals with a wide range of needs. With a greater level of customization, treatments can achieve naturally beautiful results.
Restylane and Restylane-L
These are the classic formulations of Restylane intended for restoring volume in facial tissue to correct major facial wrinkles such as nasolabial folds. Restylane and Restylane-L are also great for lip augmentation.
Restylane Lyft
This formulation of Restylane is designed for deeper injection into facial tissue and is ideal for treating severe wrinkles, folds, and sunken cheeks.
Restylane Refyne
Refyne is ideal for injection addressing moderate and severe wrinkle folds. The formula is well-suited for injection into mid-to-deep facial tissue.
Restylane Defyne
Best for mid-to-deep facial tissue injections, this Restylane formula effectively corrects nasolabial folds and severe facial wrinkles.
Ultimately, the type of Restylane treatment that is right for your depends on your specific goals and anatomy. The best course of treatment will be determined during your consultation, where Dr. Seare will recommend a tailored treatment based on your skin goals and presenting cosmetic needs.
---
Additional Treatments
Restylane is an ideal treatment for many types of facial aging, but it is highly specialized. For those who want to achieve a complete treatment or would like to address a variety of aging symptoms, Dr. Seare is pleased to offer the following options:
Botox
With Botox, you are able to effectively prevent the development of wrinkles and preserve your youthful, smooth skin. The saying goes that something is only original once and with Botox, you have the best tools for preserving your youth. The treatment is a dermal injection that works by limiting repetitive muscle contractions that crease and wrinkle the skin. Limiting these contractions reduces their impact on your face over time.
Radiesse
Wrinkles come in many shapes, sizes, and depths. With Radiesse, you have another specialized filler that is comprised of calcium microspheres. These calcium hydroxylapatite microspheres are suspended in clear gel that bond with your skin's support structures upon injection. Effective for filling in wider gaps and areas of the skin that appear sunken, Radiesse creates a fuller appearance, but also stimulates fresh collagen production. In the months after treatment, the fresh collagen replaces the microspheres, leaving you with long-term rejuvenation.
Juvederm
This is another class of hyaluronic acid filler designed for filling creases and sunken cheeks. There are a variety of formulations of Juvederm that offer different textures and density to treat wider spaces such as sunken cheeks or scars. Depending on the specific symptoms that you'd like treated, Juvederm may be a great option for achieving your anti-aging goals.
Fat Transfer
Autologous fat transfer, or the fat transfer, refers to a technique where fat is "borrowed" from donor areas of the body and injected into areas of the face or body to achieve a fuller, youthful appearance. The fat transfer may be preferable for many because it does not involve the use of synthetic fillers and bears no chance of allergic reaction. Fat transfers may not be available to all who desire them because of a lack of excess donor fat tissue.
---
Consultation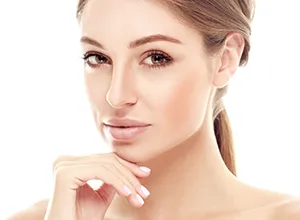 At the first step, you will have a personal consultation with Dr. Seare where you can discuss your goals and the areas that you'd like to have treated. As each individual has unique issues, each treatment is completely tailored to match your unique case. Restylane treatments involve a series of injections that require a specialized technique and understanding of the human anatomy in order to achieve natural-looking results. During your consultation, Dr. Seare will perform a physical examination and discuss your medical history with you to determine your candidacy and which options will best suit your needs. We recommend patients bring any photos of themselves at a younger state to serve as a frame of reference.

Dr. Seare will recommend a customized treatment plan and walk you through each step of the experience to ensure you are completely confident in your treatment moving forward.
---
Treatment Experience
Restylane is a dermal filler and is administered in-office via injection. On the day of your treatment, you will be awake and seated comfortably in our treatment room. A mild discomfort is common during the injection, but there are formulations of Restylane that have lidocaine. Lidocaine is an anesthetic that reduces discomfort during the injection. The entire injection process can take as little as fifteen minutes to half an hour.
When you are finished, you will be up on your feet and ready to continue your normal, daily routine.
---
Results and Recovery
Restylane treatments require no incisions or surgery, and demand no downtime after treatment. There are some who experience mild bruising and swelling in the treated area, but this will dissipate within a few days. Bruising or discomfort can be treated with ice.
We encourage patients to avoid touching the treated area for a few hours. Try to rest as much as possible. Overstrain or high-intensity exercise can increase the risk of bruising.
---
Cost
The pricing of a Restylane injection treatment varies according to a patient's needs. The cost of a treatment is determine during a consultation and will be impacted by how many injections, over how many sessions, will be required to achieve the patient's desired results.
To learn more about your skin rejuvenation options with Restylane, call the helpful staff at Clinique Sculpture today to schedule your complimentary consultation!
---
RESULTS MAY VARY*