Consultations offered at our two convenient locations in San Diego and Carlsbad
We Offer Many Options To Help Finance Your Transformation!
We accept most major credit cards

American Healthcare Lending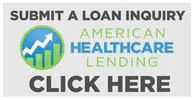 CreditCare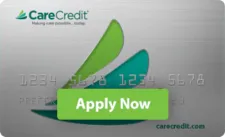 Many patients of Clinique Liposculpture utilize the funding of their procedure through our medical financing company CareCredit®.
We recommend seeing us first or calling for a quote prior to applying for credit. This way you will know how much to apply for. Click on the button below for pre-qualification.
Below is a table illustrating the different payment plans available by CareCredit®. They have a number of options from a no interest program in which you have 3 months to pay off your procedure. In addition, they have finance programs that extend out for 60 months. We are sure they have a program that will suit your financial needs.
CreditCare Payment Options
---
Alphaeon Credit
Your Best You is Closer Than You Think
With the ALPHAEON CREDIT card, you'll find the widest array of monthly payment options to help your reach your individual wellness, beauty, and performance goals.
The ALPHAEON CREDIT card allows you to move forward today without delay. Plus, with special financing options not available with other credit cards, you may find the ALPHAEON CREDIT card is the better way to pay.
With the ALPHAEON CREDIT card, you can receive the care your physician recommends with flexible payment options that fit your lifestyle.
Apply today so you can focus on looking, feeling, and being your best.

Click here for the Alphaeon Credit Rate Sheet
Click here for Alphaeon Credit's Quick Start Guide
---
*RESULTS MAY VARY