Consultations offered at our two convenient locations in San Diego and Carlsbad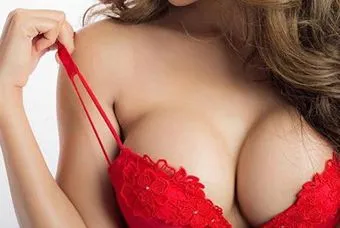 Whether you dislike your breast size or have had the tissue of one or more breast surgically removed, a breast implant procedure is a common procedure for women to undergo. Breast implants have been available for over forty years. This has allowed for plastic surgeons to perfect, study, and improve the safety of the procedure.
Today, implants are a common procedure that help improve women's self-image and provide a natural, noticeable result. Implants may be inserted for many different reasons such as breast deformity, asymmetry or age.
Breast implants revive the contour of the breast and return volume to them. This procedure has many mental and physical benefits.
About Dr. Seare – Breast Implant Specialist
Dr. Seare is a highly qualified, double board-certified plastic surgeon in Southern California. He has been practicing for many years and has performed over 15,000 surgeries. Dr. Seare offers modern technology at his state-of-the-art aesthetic facilities that administer to the needs and comfort of his patients. There, women may choose between two types of breast implants: saline and silicone.
---
Saline-Filled Implants
These breast implants are bags filled with salt water. Some of these implants have valves that allow Dr. Seare to adjust the volume of the implant during the surgery and in the future. Many women opt for saline breast implants because if the implant breaks, their bodies absorb and naturally remove the sterile salt-water solution. Saline breast implants provide an even, static shape.
---
Silicone Implants
These implants are filled with gel made from natural silica and provide a more natural feel. Dr. Seare inserts the breast implants through a small incision that allows him to place it under either the mammary gland or in the muscle tissue just underneath it.
Dr. Seare and his staff are highly trained, professional and caring. See their reviews to read what a difference their plastic surgery procedures have made in the lives of patients.
---
Candidates
Some indications you may be a suitable candidate for Awake Anesthesia breast implants include the following:
You want to improve the size, volume and shape of your breasts
You are not comfortable with your appearance because your bust line seems to be uneven
You intend to maintain a stable weight
Your breasts are fully developed
You are physically healthy, and are not pregnant or breastfeeding
You have realistic expectations
This procedure is available for women who have a developed chest and desire to see a change. If implants are something you are interested in, contact Dr. Seare today to schedule a free consultation today.
---
Consultation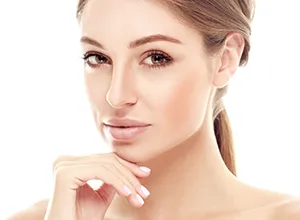 In a patient's consultation, prior to the breast implant procedure, the patient will get the opportunity to meet and get to know Dr. Seare. In this personalized meeting, Dr. Seare will learn about the patient's expected outcomes and cosmetic goals. He will then tailor an aesthetic plan that meets the patient's unique anatomy.
The patient will disclose their medical history, conditions, drug allergies and previous medical treatments. Current medications, vitamins, herbal supplements and tobacco use will also be discussed so Dr. Seare may evaluate if the procedure is the best option for that patient. Dr. Seare will assess the patient's health, taking measurements and photographs to best recommend a course of treatment.
Dr. Seare and his staff pride themselves on providing the best care for their patients. They encourage patients to voice all questions and concerns, so they may help the patient feel confident and excited for their procedure and its results.
---
Preparation
Prior to the procedure, medications may need to be adjusted to ensure a healthy recover. Blood thinning medication and smoking will need to stop two weeks before the procedure. We recommend the patient wear oversized, comfy clothes that may fit over their head, button or zip without applying pressure to the chest. The patient will also need to confirm that a family member or friend is picking them up after the procedure and driving them home.
---
Procedure
Dr. Seare will first administer a general anesthesia to the scientifically pinpointed areas. He will then delicately apply incisions in inconspicuous areas to minimize scarring.
Dr. Seare strives to provide a comfortable and positive experience for his patients.
Incisions will be made in certain areas depending on the unique anatomy of the patient. The options include an incision made along the areolar edge, inframammary fold (the fold underneath the breast) and axillary incision (in the armpit). Incisions vary based on the type of breast implant, degree of size enhancement and the patient's anatomy.
After the incision is applied, a breast implant will be inserted in either the pectoral muscle or behind the breast tissue. Dr. Seare will apply a personalized method for inserting and positioning the breast implants in accordance with the patient's desired outcome.
The incisions will then be closed with sutures in the breast tissue and with sutures, skin adhesive or surgical tape to close the skin. Dr. Seare performs this simple procedure in just a couple hours. Surgery times may differ between patients depending on the extent of the work needed.
---
Benefits
The benefits of a breast implant procedure include:
Improved self-image
Improved breast shape
Long-term results
This procedure helps to strengthen patient's confidence and improve how they perceive themselves. This is a particularly beneficial procedure to women recovering from breast deformity due to an accident or mastectomy. With a long-lasting outcome, breast implants may last up to ten years.
---
Post-Operative Care
With current plastic surgery techniques and advancements, patient's recovery time will be kept to a minimum. Immediately following the surgery, the patient will be taken to a recovery area where they will be monitored by Dr. Seare's expert staff. The patient will need to wait to be discharged for about an hour to ensure they are recovering well. Before they leave, Dr. Seare will provide them with specific care instructions on how to care for their breasts.
Any products or prescriptions, such as antibiotics or pain medications, will be provided at this time as well. To guarantee a successful recovery, Dr. Seare will go over how to clean, apply topical medication and change bandages with the patient. He will also inform them on when to schedule a follow-up appointment.
For the first few days of the recovery period, patients will need to rest and avoid activity or exercise. Exercise and normal activity may be resumed under Dr. Seare's instruction. Soreness and swelling are common symptoms that may last for a few weeks.
---
Results
The patient will notice the results of the breast implants immediately. While breast implants provide volume right away, the final results may take a few weeks to become visible as the swelling subsides. The outcome of the procedure should provide the patient with symmetrical, full breasts that meet their cosmetic goals.
Patients will need to schedule check-up appointments with Dr. Seare annually to ensure breast health and implant integrity.
---
Complementary Procedures
Additionally, if the patient seeks to re-shape or change the volume of their breasts further, Dr. Seare may perform a complementary procedure at the same time of the breast implant surgery. Some of the other options for breast enhancement Dr. Seare offers include the following:
Breast Augmentation
Breast Fat Transfer
Breast Lift
Breast Reduction
These procedures may be done in tangent of a breast implant procedure to meet the aesthetic goals of the patient and produce the best results.
Breast Augmentation
A breast augmentation procedure refers to two different types of procedures. These procedures include using breast implants or a fat transfer to shape, add volume and contour the breasts. These procedures may be combined to prove the foremost outcome for the patient's unique anatomy.
Breast Fat Transfer
A breast fat transfer is a procedure that involves two stages. In the first stage, Dr. Seare will remove fat from a donor area of the patient's body; these areas include the buttocks, thighs or other area that fat deposits are high. The fat will be removed using liposuction technology. The fat will then be filtered and purified. In a separate appointment, the fat will be relocated to the breasts to create a natural, beautiful result. This is a good option for people who have allergies as no foreign substance is inserted into the body.
Breast Lift
A breast lift is a common procedure to receive alongside breast implants. A breast lift provides noticeable, attractive results for patients who have lost skin elasticity in their breasts and experience a drooping chest. A breast lift is a surgical procedure that re-adjusts the breasts to their former position by tightening and trimming excess skin from the chest.
Breast Reduction
This procedure is often chosen by women who experience asymmetry or sagging breasts. Breast reductions remove excess skin, tissue and may reduce the size of the areolas which can become enlarged over time. This procedure returns a balanced look back to the patient's frame.
To discover which breast enhancement procedure is the best option for you, schedule a consultation with Dr. Seare at Clinique Liposculpture.
---
Cost
Costs vary depending on the patient's cosmetic goals and unique anatomy. If you are interested in learning more, schedule a complimentary consultation today at one of Dr. Seare's offices: San Diego (866) 972-8578 or Carlsbad (760) 603-8353.
---
*RESULTS MAY VARY