Consultations offered at our two convenient locations in San Diego and Carlsbad
What is Labiaplasty?
Labiaplasty is a cosmetic surgery that is performed to alter the appearance of the external female genitalia. It is performed to change the size of shape of the laboria minor (inner lips), laboria majora (outer lips) or clitoris hooding, not changing the clitoris itself. Many women desire to have this surgery because they find their genitalia has stretched during childbirth or aging, leading to frequent chafing or pain during intercourse.
---
Candidates
Women who are in generally good health and concerned about the appearance of their labia may be good candidates for this surgery. You may want to consider labiaplasty if:
You find it difficult to wear tight-fitting clothes or swimsuits due to the size or shape of your labia, which are noticeable through your garments, or can sometimes "peek out from under skimpy garments".
Your increased sized labia interferes with sex, sometimes making it awkward or painful
You are frequently plagued by chafing or rubbing due to enlarged labia
This surgery should not be performed while on or if you are about to start your menstrual cycle, so your monthly schedule will be considered when determining the best time for your procedure. Labiaplasty is not recommended while you are pregnant. You must wait until approximately six to eight weeks after you deliver before having this surgery. If you have other female disorders such as ovarian cysts, please discuss them with Dr. Seare during your consultation.
---
Labiaplasty and Mommy Makeover?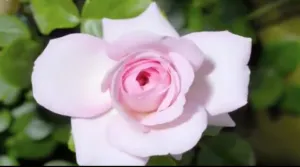 Labiaplasty is often chosen as part of a mommy makeover since pregnancy tends to alter the size and shape of the labia. Other procedures that might be part of a mommy makeover include a tummy tuck, breast augmentation and or breast tightening, and liposculpture.
---
Before Pregnancy?
Yes, labiaplasty can be done before pregnancy, and will not interfere with your ability to carry a child or give birth. Keep in mind that future pregnancies may alter the size or shape of your genitalia, so you may want to postpone this procedure if you plan to have more children.
---
Types of Labiaplasty
Labiaplasty is one cosmetic surgery that is tailored to your exact needs. To determine which procedure is right for you, it's important to think about what is prompting you to consider labiaplasty in the first place. Are you primarily interested in it because you are bothered by your clothing rubbing against your genitalia, or embarrassed by the outline of your labia when wearing tight-fitting outfits? Discussing these things during your initial consultation will help Dr. Seare come up with a procedure that is just right for you.
Labia Minora Reduction
This involves reducing the size of the inner lips, and is the most common form of labiaplasty. A labia minor reduction will result in the inner lips becoming smaller than the outer lips. Under "awake anesthesia", Seare will remove excess tissue and shape the labia minora to the desired appearance, ensuring they are even on both sides. He will then close the incisions with sutures. The position of the scars and the shape of the excisions are performed in such a way to minimize the irritation from the scars while healing.
Labia Majora Reduction
The second most common form of labiaplasty involves reducing the size of the outer lips, which is known as a labia majora reduction. This procedure is performed much less frequently, but in much the same way as a labia minora reduction by removing excess tissue until the lips are the desired size and shape. A labia majora reduction also requires suturing and can also be performed under "awake anesthesia".
Clitoral Hood Reduction
The tissue covering the clitoris is known as the clitoral hood, and removing this tissue may allow women who have difficulty becoming stimulated during sex to enjoy greater pleasure by increasing the exposure of the tip of the clitoris. This must be done carefully so as not to remove so much tissue that it would leave the clitoris unprotected.
---
The Procedure
Dr. Seare performs all of his labiaplasty surgeries are in the operating room utilizing our refined and safe "awake anesthesia". Generally, you will be shaved so that Dr. Seare can mark the area where excess tissue will be removed with a marker. He will then make careful incisions, trimming away excess tissue and then closing the sutures with stitches. Antibiotic cream and a padded bandage will be applied to your external genitalia to relieve discomfort and promote healing.
---
Frequently Asked Questions
Is LipoSculpture Done Together with a Labiaplasty?
Some women may elect to have liposuction performed in conjunction with their labiaplasty, particularly when it is done as part of a mommy makeover. The most common areas where liposuction is performed are the abdomen, "love handles", buttocks, and inner thighs.
If LipoSulpture is performed, fat transfer to the external genitalia can be used for further rejuvenation?
Your own natural fat, harvested from any lipo you may have performed, may be transferred into several areas your external genitalia to obtain a more youthful appearance and feel. The most common area for added volume is the labia majora, followed by the labia minora, the base of the clitoris and the external opening to the vagina. With age, pregnancy, and other conditions, the fat and the substance of these tissues decreases and becomes somewhat deflated and shriveled. By transferring your own fat with abundant stem cells to the labia minora, labia majora, clitoris and vaginal opening, the volume becomes restored improving the visual appearance and feel of this area. This natural fat transfer to the external genitalia can be done along with any lipo procedure, or labial skin reduction.
What is the Recovery after Labiaplasty?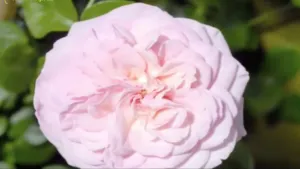 Your specific area of skin reduction will feel very sore and tender for a few days afterwards. As such, you should avoid strenuous activities until after most of the swelling has subsided, which can take up to a week. Keep this in mind if you have young children at home, as you may need to have someone care for them while you recover.
Avoid getting your stitches wet for up to 24 hours. Apply antibiotic cream daily for the first two weeks, and continue wearing the special panty liner provided to you until after your follow-up visit. At this follow-up visit, Dr. Seare will advise you whether or not you may resume sex, usually in one week to ten days. Tampons can usually resume by the next menstrual cycle, or when your labia, are completely healed.
How do I Know Whether Labiaplasty is Right for Me?
The decision to undergo labiaplasty should not be taken lightly, as the results are irreversible. You should carefully consider your reasons for wanting this surgery, and be prepared to speak with Dr. Seare about them. He will answer your questions in a caring, professional manner so that you can be well informed and in the right position to make the decision that is right for you.
---
Cost
Labiaplasty is considered elective surgery, which means it is not covered by medical insurance. Each person will also incur different expenses, based on the type of surgery desired. During your consultation, we will discuss the cost, as well as our payment options which include:
Cash
Personal checks
Major credit cards such as Visa® MasterCard® and Discover®
*RESULTS MAY VARY