Consultations offered at our two convenient locations in San Diego and Carlsbad
When the lines between our eyes start to wrinkle, we begin to look older than our actual age. When that happens, Xeomin — an injectable cosmetic treatment that contains botulinum toxin — can relax forehead muscles to smooth out unwanted wrinkles between our eyes and on our forehead.
Fortunately, William J. Seare, MD, a double board-certified plastic and orthopedic surgeon, can give individuals in the Carlsbad and San Diego, CA area the Xeomin treatments they need to maintain their youthful appearance.
If you would like to learn how you can smooth your wrinkles and restore your confidence with Xeomin, contact one of Clinique Sculpture's conveniently-located offices to schedule your private, informative consultation.
---
What is Xeomin?

As a non-surgical solution to aging, Xeomin is an injectable agent that contains botulinum toxin — a substance used to prevent facial muscles from contracting. It is injected directly into your face to temporarily relax muscle contractions. As a result, the severe lines and wrinkles in your face are reduced. You will look more youthful, calm, and alert!
Facial wrinkles often fall into two categories: dynamic and static. When a facial muscle fires, it can make the skin form a line or crease. These are known as dynamic wrinkles. If these muscles are used frequently, they can cause tension or overfiring. The wrinkle can become a permanent fixture on the face, even if the person is not consciously wrinkling their brow. Xeomin safely relaxes these muscles.
Administered with a skillful hand, Xeomin smoothes away wrinkles by relaxing targeted facial muscles to achieve natural-looking rejuvenation for the face as a whole.
Static wrinkles are often a result of diminished skin volume and elasticity, caused by time, stress, or lifestyle choices. Without the support or tight, strong tone it used to have, the skin struggles to bounce back from a line or crease. While Xeomin is an excellent solution to dynamic wrinkles, static wrinkles will be best addressed with alternative rejuvenating options. Patients with mild to moderate static wrinkles may be good candidates for an artful treatment of dermal fillers whereas patients who have more severe static wrinkles, with moderately healthy skin laxity, can smooth their skin with a custom-tailored facelift surgery. This more invasive procedure provides a comprehensive, long-term rejuvenation.
---
Brazilian Butt Lift vs Implants
Here are some of the most common benefits of Xeomin:
Xeomin is a minimally invasive, FDA-approved procedure.
It reduces unwanted lines and wrinkles, with immediate results.
Xeomin can treat existing wrinkles, as well as help prevent the formation of new wrinkles.
After just one treatment, the results of Xeomin can last up to six months.
Xeomin is more cost-effective than other injectables of its kind.
Xeomin does not contain any additives, so developing a resistance to the product is highly unlikely.
---
What is Xeomin Used For?
Xeomin is an FDA-approved injectable used to treat signs of aging, namely the frown lines and wrinkles that appear between our eyebrows and on our forehead. Most commonly, patients use Xeomin to erase the appearance of their glabellar lines, or the vertical, short lines that can form between the eyebrows. Xeomin has also proven useful for forehead lines, smile lines that can form near the eyes, and crow's feet.
Patients who receive Xeomin on a regular basis find that their treatments help prevent the formation of any new wrinkles, as well as reduce the appearance of their existing ones.
Forehead lines can make someone look tired, angry, or worried. Revive your appearance with a convenient, individually-tailored Xeomin treatment.
---
Comparison of Xeomin and Botox
Two popular non-surgical aging solutions, Xeomin and Botox, both contain botulinum toxin and are both used to hide wrinkles and other signs of aging. While Botox has received a lot of notoriety over the years, here are some reasons Xeomin may actually be the option that's right for you:
Xeomin contains no additives, meaning it is less likely that you could develop a resistance to it. For some people, the proteins in Botox prevent their body from accepting the effects of their injection for very long, or at all. Xeomin is manufactured without these proteins, increasing the chances that the body will accept Xeomin and the results it achieves.
It provides faster results.
Xeomin is less expensive than Botox.
Xeomin is more likely to spread to surrounding tissues when compared to Botox.
If a patient has had unsatisfactory results with Botox, we recommend Xeomin. Xeomin has shown to be a highly effective, attractive alternative for patients who were not able to smooth their forehead and other wrinkles successfully with Botox.
---
Candidates for Xeomin
Patients who would like to smooth or erase their forehead wrinkles, frown lines, glabellar lines, crow's feet, or smile lines may be good candidates for Xeomin. Xeomin will effectively target and erase candidate's dynamic wrinkles.
Candidates who will see their best results from Xeomin are non-smokers who are in good health overall. Candidates with certain pre-existing health conditions may not be good candidates for Xeomin. In order to determine your candidacy for Xeomin, Dr. Seare will go over your medical history with you during your private consultation.
Women who are pregnant or breastfeeding will need to wait before they pursue facial rejuvenation with Xeomin. Good candidates for Xeomin are those who have realistic but positive expectations of the outcomes achievable with Xeomin or any cosmetic procedure.
If your dynamic wrinkles are making you look tired, concerned, or older than you feel on the inside, you are a good candidate to rejuvenate your skin with Xeomin.
---
Consultation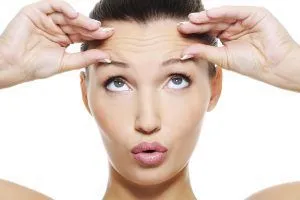 Every patient's treatment plan is a reflection of the unique needs of their skin and facial structure. During your consultation at Clinique Sculpture, Dr. Seare will examine your face and together you will discuss your goals for your appearance.
Dr. Seare will go over your medical history, including your previous cosmetic work, medication use, and current health conditions, to guarantee that your chosen procedure or treatment are what is ideal and safest for you. Once he has a good sense of your skin health and what you would like to achieve with Xeomin, he will work with you to create a treatment plan to achieve your ideal, long-term facial rejuvenation.
We want every patient to feel confident in their decisions. We invite you to ask any questions that you may have during your consultation, about Xeomin or any other age-fighting solutions we offer at Clinique Sculpture.
---
What Should I Expect from Xeomin Treatments?
Overall, Xeomin injections are a fairly painless procedure. After a numbing agent is applied to the treatment area, 50- or 100-unit vials of Xeomin are injected directly into the facial muscles through a fine gauge needle. Depending on the number of injections you and Dr. Seare decide you need, treatments are usually completed within an hour, and results can last anywhere from three to six months.
There is no recovery time needed for this procedure, but patients are advised not to apply intense pressure to the treatment area for at least one week while the product adjusts to your system.

In some cases, minor swelling, redness, and tenderness may occur around the injection site. Any bruising is rare, but if it does occur, it can be concealed safely and successfully with makeup. These conditions will be improved within seven to ten days. For most patients, the treated area can be red or swollen following their Xeomin injections, but usually returns to normal within a few hours. Many recipients of a Xeomin rejuvenation feel comfortable returning to their daily activities within a day of their injection!
---
The Procedure
When administered by a medical professional such as Dr. Seare, Xeomin treatments are entirely safe and effective. To achieve optimum results from Xeomin, it is important that you speak with your medical care professional prior to treatment to discuss any allergies, conflicting medical conditions, and your desired result.
Additionally, here is some basic safety information you should know about Xeomin:
Receiving Xeomin injections more frequently than every three months increases your likelihood of experiencing complications.
In recent years, some rare complications of Xeomin have been reported, including:
Muscle weakness
Speaking, breathing and swallowing problems
A migraine that can occur for up to two weeks after receiving Xeomin
Infection and allergic reactions
---
Cost
The total cost of Xeomin treatment is based on the number and size of the injections Dr. Seare recommends. After you complete your private consultation, you will receive a treatment plan that reflects the details you and Dr. Seare agreed upon for your skin rejuvenation procedure. You will also receive a cost breakdown that reflects this personalized plan. Clinique Liposculpture accepts checks, cash, and major credit cards, and financing is available through Alphaeon™ Credit.
---
*RESULTS MAY VARY