Consultations offered at our two convenient locations in San Diego and Carlsbad
One of the most popular facial plastic surgery procedures is the facelift, which addresses some of the most common signs of aging.
Everybody will develop signs of aging over time. Some of the most common signs include sagging skin around the mouth, under the jawline, and on the neck. Additionally, it's common to see crease marks develop where you smile, squint, and furrow your eyebrows. Some people may also develop hollow-looking features, as the underlying tissue thins out.
A facelift is a surgical procedure which has been proven to lessen these signs of aging in men and women. If you want to overcome the signs of aging you're experiencing, call Clinique Sculpture for a consultation with Dr. Seare today!
About Facelifts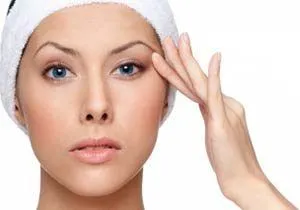 The term facelift, or rhytidectomy, can apply to many different types of procedures. Each of these procedures uses small, discreet incisions in strategic locations around the face. These allow the surgeon to treat the skin and underlying tissue with a variety of techniques. A facelift can lessen the look of sagging skin, excess skin due to weight loss, wrinkles, facial creases, double chins, and sunken features. They are some of the most straightforward and effective cosmetic enhancement procedures in use today, which is why they are also some of the most popular. Dr. Seare has performed hundreds of facelifts on his clients, delivering consistent, natural-looking and amazing results. You can see before and after photos below, showing 5-10 years of aging being dramatically erased from each patient's appearance. You could have the same results for yourself.
---
Reason for a Facelift
Some of the reasons people turn to facelifts to renew and revitalize the appearance of their face include:
Skin that sags, especially around the middle section of your face
Wrinkles and folds
Fine lines and creases
Jowls formed by deficient muscle tone in your lower face.
---
Types of Facelifts
As mentioned above, a facelift isn't just one procedure. It's a term that can apply to various procedures, sometimes used in conjunction with others. They all have the common goal of tightening skin and reducing the appearance of wrinkles and sunken features. These procedures can be distinguished in name by the area of the face they will have an effect on. Some of the most common facelifts include the following:
Mid Facelift
A mid-facelift also uses discreet incisions along the hairline, leaving no scars visible after recovery. This procedure focuses on the areas of the eyes and cheeks, removing excess or sagging skin to tighten features and reduce the look of wrinkles. At the same time, you may also choose to have fat grafted into the areas of your face which have lost volume over time. In conjunction with a facelift, this facial fat transfer procedure can return you to an even softer, more youthful look than a facelift by itself.
Lower Facelift
When people say "facelift," this is traditionally the procedure they are referring to. This procedure affects only the lower portion of the face, particularly, the mouth and jawline. A lower facelift can improve the look of sagging jowls, a double chin, and deep creases around the mouth. The surgeon makes two subtle incisions along the patient's ear junction. The skin and soft tissue can then be repositioned in such a way to achieve the patient's desired results.
These are some of the most common forms of a facelift, but there may be another, better option for your case. Many factors can determine the most effective surgery for you, including the level of improvement you want, your anatomy, various factors with regards to your skin, as well as prior cosmetic surgeries you've undergone. The best procedure for you can be discussed in detail during your consultation with Dr. Seare.
---
Ideal Candidates
The ideal candidate for a facelift could be any healthy adult, who doesn't smoke, who are experiencing the negative effects of aging on their appearance. Most candidates are between 40-70 years of age, however being younger or older does not disqualify you from having a facelift. All candidates will be considered, regardless of age.
There are some things to consider before going through with a facelift.
You should tell your doctor about any known conditions that would affect your ability to heal from surgery. You should also inform the doctor of any allergies to medication, especially allergies to anesthesia. The facelift is a procedure performed under full anesthesia. Consider all your options before deciding on surgery, as there may be a non-invasive technique that can achieve similar results. Patients should have realistic expectations about the results they will see after recovery. Any questions you have about the efficacy of different cosmetic techniques can be answered in your consultation or by the Clinique Sculpture staff.
---
Your Consultation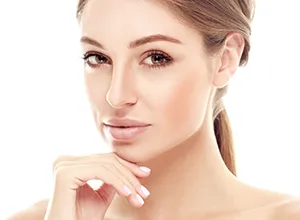 Before your facelift, Dr. Seare will sit down with you and discuss the goals you have for your appearance. He will take measurements of your face and perform an evaluation to determine your candidacy. Once deemed a candidate, he will provide good treatment options for you to choose from. At this time, the doctor should be informed of any medications you are taking, any medical conditions you have, and any allergies you have, as well. Depending on your desired outcomes, and your candidacy for surgery, the doctor will present the best option for your case. He will go over any preoperative instructions, as well as recovery instructions for after the surgery. A cost estimate will be given at this time, with some consideration given to multiple surgeries being performed together, such as a facelift plus rhinoplasty, or a facelift plus fat grafting. Feel free to ask about other treatment options at this time, as they may be combined for dramatic results.
---
Preparing for a Facelift
Two weeks ahead of your treatment date marks the beginning of your preoperative preparation. You should quit smoking, taking anti-inflammatories, and consult your doctor about prescribed blood thinners. You will be under the after-effects of anesthesia, so a ride home from surgery will need to be taken care of ahead of time. Other instructions may be given during the consultation based on your specific case.
If you have any questions during this time, we encourage you to voice them.
---
Procedure Process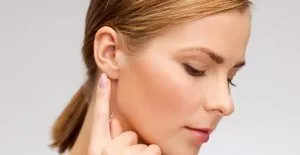 The facelift procedure is performed on an outpatient basis, meaning that you will be able to return home immediately after your surgery is complete. After Dr. Seare administers Awake Anesthesia, he makes an incision along your hairline that begins at your temple, extends to the area near your ear, and then stops at your lower scalp. This allows him to sculpt your facial tissue after which he lifts and repositions the muscles in your face. The last step is to close the incisions with sutures or a skin adhesive.
---
Facelift Recovery
Upon completion of the facelift, Dr. Seare will bandage and suture your face. As your party collects you after surgery, he'll leave you with care instructions for cleaning the sutures and changing your bandages, periodically. He will also give you a prescription which you can use, as needed, to overcome any swelling or any residual soreness, you may have as you heal.
Depending on the operation you received, and the level of enhancement you go for, your recovery time will vary.
After any facelift, you should avoid strenuous physical activity for a minimum of 2 weeks following your treatment. You shouldn't smoke or drink alcohol during this time, and you shouldn't go in pools, hot tubs, or saunas, either. Doing any of these activities in the first two weeks may disrupt your body's ability to heal itself, and may cause unwanted complications during your recovery, such as excessive swelling, infection, or improper healing.
Complete post-operative care instructions will be provided by the doctor during your consultation. Any questions you have can be answered then. And if any questions come up after your treatment, you can always speak to the staff at Clinique Sculpture for more information. You will be scheduled for a follow-up consultation with Dr. Seare about a week after your operation, at which time you can discuss your recovery progress and a time frame to return to normal activities.
---
Pricing
The cost of a facelift can vary depending on a number of factors such as the extent of treatment and the facelift techniques chosen. The inclusion of additional treatments may warrant bundled pricing options. Call today to set up a consultation with Dr. Seare today and receive your personalized quote.
---
*RESULTS MAY VARY