CONSULTATIONS OFFERED AT OUR TWO CONVENIENT LOCATIONS IN SAN DIEGO AND CARLSBAD
Many people experience a disbalance in their body proportions.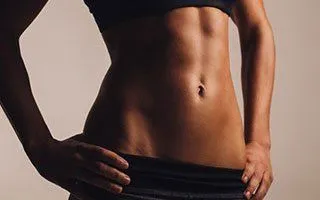 Fat transfer is an amazing technology where unwanted fat can be harvested from unwanted fatty areas and transplanted to enhance volume in a variety of areas that include Facial Fat Transfer, Buttocks Fat Transfer (Brazilian Butt Lift), Breast Fat Transfer (Natural Breast Enhancement). Other areas of fat transfer more rarely performed include Calf Fat Transfer Hip Dip Fat Transfer, and superficial treatment to skin including acne, wrinkles including neck wrinkles, and scars. When the fat is placed into the area for enhancement, there is always some loss. For over thirty years, this loss was stable at about 50% if performed as well as it could have been done then. However, with refinements in harvesting, procession and post-procedure care, including hyperbaric oxygen treatments (HBOT) his fat survival now approaches 70%.
Dr. Seare is one of the initial pioneers of fat transfer. His first facial fat transfer was in 1988. He presented the first quantitative results of fat transfer with laser volume measurements on several patients. presented his results to the Lipoplasty Society meeting in San Francisco in 1989. His first large volume Brazilian Buttocks Lift (BBL) was in 2000, and he performed his first Breast Fat transfer in 2007. Since that time he has continued to refine and perfect this procedure. He uses gentle micro-lipo fat harvesting from unwanted fatty areas. The fat is then concentrated with low speed centrifugation, followed by removal of the liquid lower and red blood cells, and decants of the fat at the top, while putting back the various stem cells that assist in the transplant process. It is then introduced into the enhancement area with very small, gently rotating cannulas creating channels allowing the fat to be back-filled as it is withdrawn. With these and other techniques and technologies, Dr. Seare' patients see up to a 70% retention rate that approaches the ultimate possible fat survival.
Contents
What is a Fat Transfer Procedure?
Fat transfer involves removing fat cells from one part of a patient's body to inject in another part of the body or face. Using a patient's own fat for cosmetic purposes leads to a faster result with fewer complications. As we age, our skin loses elasticity, oftentimes causing a gaunt look that makes us appear older than we are.
---
Having pioneered the field of "autologous" fat transfer, Dr. William Seare uses is expertise to provide you with your best results.
---
Fat transfer now can essentially be used to transfer fat cells to almost any location. Your own natural, stem cell-rich fat can also be used as: fat transfer breasts, fat transfer buttocks (Brazilian Buttocks Lift ((BBL)), fat transfer face, fat transfer calves, and fat transfer ankles. Occasionally it is used to help the appearance of a crooked nose (fat rhinoplasty), for poorly performed lipo defects, fat transfer acne scars, and fat transfer forehead, face, and necklines. It is much more cost-effective, permanent, and natural in appearance, to under a fat transfer procedure because it exactly matches the tissues in any treatment area.
A fat transfer procedure can restore volume and fullness, creating a more youthful silhouette. It is an excellent alternative for people who desire to appear younger without temporary injectables and/or fillers.
Benefits
There are many advantages to receiving fat transfer surgery. One of the most noted benefits is that fat transplants do not require an allergy test. No foreign products will be introduced within your body.
An autologous body fat transfer uses your own fat to enhance your appearance.
The whole procedure is minimally invasive. Dr. Seare skillfully performs liposuction to remove targeted deposits of fat and relocate them to the desired area. Overall, the procedure does not require lengthy downtime and will transform your appearance. Patients can enjoy improved curves and a boost in confidence after a fat grafting procedure!
Candidates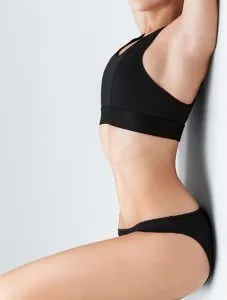 Both men and women are excellent candidates for a fat transfer! This procedure is perfect for people with moderate skin elasticity who want to improve the contours of their body.
As long as you don't have any health conditions that may hinder your healing, are pregnant, or are breastfeeding, you are a good candidate for a fat transfer. Interested patients should schedule a consultation to learn more!
Women often turn to a fat grafting procedure to slim down their thighs and abdomen and improve the shape and size of their breasts or buttocks.
Men often slim down their abdomen and flanks to have fat relocated to their shoulders or calves. Your treatment will be personalized to your body goals!
Liposuction Options
At Clinique Sculpture, we offer many liposuction treatments. We strive to offer our patients a plethora of options to help them achieve their ideal aesthetic.
Liposuction is the first step in the fat transfer procedure. Our office offers Micro Lipo, Hi-Def Lipo, Military Lipo, Vaser Lipo, and SmartLipo. These procedures vary in technique and technology.
Micro Lipo
Micro Lipo implements a unique cannula that Dr. Seare developed himself. The cannula has a rotating tip that is concave, helping to remove many different textures of fat. The cannula can be used in a multitude of areas, including the face. This is the primary technique used in fat transfer procedures.
---
Hi-Def Lipo
Hi-Def Lipo is a cutting-edge technique that uses ultrasound technology to reduce stubborn fat deposits. This procedure is excellent at defining your muscles and is frequently used to help men achieve a six-pack.
---
Military Lipo
Military Lipo is a specific technique that combines Hi-Def Lipo and Micro Liposuction to help service members reach and pass their rigorous fitness standards.
---
Vaser Lipo
Vaser Lipo is a revolutionary liposuction procedure that uses ultrasound technology to emulsify fat. This treatment helps to minimize trauma to the surrounding areas of your body and help you recover quickly. This treatment will quickly reduce your fat and improve the definition of your muscles.
---
SmartLipo
SmartLipo uses laser technology to help reduce unwanted fat and provide local skin tightening. A laser fiber is used to emulsify fat, which is then quickly removed. The treatment strengthens the quality of your skin by boosting collagen levels and will help you achieve your ideal outcome!
The liposuction portion of the procedure is not meant to reduce large amounts of weight or be substituted for a weight loss surgery. Lipo is a treatment used on stubborn fat deposits that are non-responsive to exercise and diet. The above-listed methods of lipo will be discussed further in your personal consultation to help you and Dr. Seare choose the best option for you!
There are many specific fat transfer procedures that are rising in popularity.
A fat transfer to the buttocks is common, often referred to as a Brazilian Butt Lift. This procedure removes fat from the flanks and relocates it the bottom. The result is a slimmer waist and a more prominent butt.
Fat transfer from the stomach to the buttocks helps you achieve a flat stomach and round bum. Many times, adding fat to the buttocks will help it appear lifted and perky.
Fat transfer to the hips commonly helps to accentuate the feminine form. Fat can be taken from elsewhere in the body and added to the hips to help you achieve a curvy, hourglass figure.
Fat transfer from the stomach to the buttocks helps you achieve a flat stomach and round bum. Adding fat to the buttocks will help it appear lifted and perky.
Fat transfer to the breasts helps women who would like up to a cup size added to their breast size. A fat transfer to the breasts provides a natural feel and texture.
Fat injections in lips is another very common procedure. Plump lips are highly sought-after and a fat transplant can help you achieve naturally enhanced lips.
These are just a few of the more popular body fat transfer procedures offered at Clinique Sculpture. Schedule a personal consultation with Dr. Seare to learn about the versatility of fat transfer and how it can enhance the natural contours of your body.
Personal Consultation
Dr. Seare will walk you through the procedure steps, potential risks, and expected the outcome of a fat transfer.
In your meeting with Dr. Seare, you will get to discuss your concerns and share your aesthetic goals. Dr. Seare will listen closely and ask about past procedures, allergies, medication routines, and your general health.
He will perform an examination where he takes photographs and measurements of the areas you would like to slim down and those you want to enhance. With this information in mind, Dr. Seare and you will create a treatment plan that will produce your best outcome!
An appointment will be scheduled and he will instruct you how to prepare for the procedure and recovery process.
Preparation
Prior to your surgery, you will want to pick up any medications Dr. Seare has prescribed to you. This may also include picking up extra pillows or snacks. You will have a few days to rest and snacks will help in case you do not want to move around too much to make food. Pillows will also help you elevate any treated areas or get into a comfortable sleeping position.
---
Depending on the areas treated, you may need to arrange for someone to pick you up and drop you off after the appointment. Having a friend or family member stay with you the first night may also help.
---
The morning of your appointment, shower and dress in loose-fitting clothes that can be zipped or buttoned. Arrive a few minutes early to ensure you have a restful morning and do not go into the appointment feeling stressed.
Fat Transfer Techniques
A careful examination and planning are required to perform fat transfer for our patients. Dr. Seare must use a thin cannula to suction fat from areas such as the thighs to inject in new areas such as the breasts.
Local anesthesia is commonly used during the liposuction procedure and syringes are used to relocate the purified fat to the predetermined area.
Liposuction and fat transfer require small incisions. Specialized skill is required for the minimally invasive procedure which provides very long-lasting results without maintenance. It takes experience to transfer fat correctly into the face or body to achieve a natural appearance with few scars, and that's why you don't want to trust just anyone with your body.
Recovery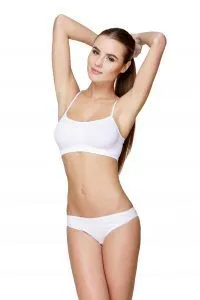 After the procedure, the area treated by liposuction will be swollen and sensitive.
A compression garment will help reduce swelling and help your body adjust to its new contours. Pain medication can help control discomfort and should only be needed for a few days.
The area you received fat injections will be swollen and tender. These symptoms should diminish over a few days as your body adjusts to the new size. During your recovery, you will want to get lots of rest and stay hydrated. Avoid strenuous activities and irritating incision sites.
A follow-up appointment will help Dr. Seare ensure you are healing properly.
Results
You will notice an improvement in the natural contours of your body immediately. These results will only get better as swelling decreases and your final results set in. It may take a month or two for your body to be fully recovered but you should be able to return to work after a week. These results will be long-lasting! With a consistent weight and healthy lifestyle, your results will last years.
Cost
We recognize that each patient has a unique body and a particular goal in mind. We will work with you to achieve this goal! The cost of each procedure will vary because we have a customized approach to these surgeries. If you are interested in the transformational effects of a fat transfer, schedule an appointment with Dr. Seare at (866) 972-8578. To learn more about our services and how we will make you look and feel your best, give us a call!
*RESULTS MAY VARY
---
If you interested in learning more about fat transfer or scheduling a consultation then call Clinique Sculpture in Carlsbad & San Diego, CA at (760) 603-8340!