Consultations offered at our two convenient locations in San Diego and Carlsbad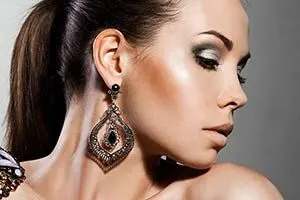 When it comes to anti-aging solutions at Clinique Sculpture, you don't have to sacrifice results for convenience! Our non-surgical anti-aging solutions will restore your natural beauty and get you back to looking your best before you know it. Results of our non-surgical treatments are often immediate and require little to no downtime after application.
Interested in a non-surgical solution to your facial aging? Dr. Seare delivers targeted, custom rejuvenation for his patients. Contact us to learn more about what these treatments can accomplish.
Non-Surgical Procedures
For people who find they are developing fine lines and wrinkles, Dr. Seare offers a variety of fillers and injectables that smooth these early signs of aging. Additionally, some injectables and fillers add volume to thin lips and hollow cheeks. These minimally-invasive procedures require little, if any, topical anesthesia and the results are readily apparent.
---
Why Do I Have Wrinkles?
Wrinkles form for two reasons: over-manipulation of the skin and loss of youthful skin volume. The repeated formation of facial expressions, such as smiling or frowning, creases the skin. The muscles that form these expressions can, with time, become tense, tight, or overfire. The tightened muscle often holds the wrinkle in place. These types of wrinkles are known as "dynamic wrinkles." If you have tiny, vertical frown lines or crow's feet under your eyes, these are dynamic wrinkles.

Dynamic wrinkles are a common problem for both men and women. Thankfully, targeted injections of Botox or Xeomin are a proven way to fight dynamic wrinkles and restore smoothskin.
Wrinkles that form due to loss of volume are known as "static wrinkles." Young skin is kept full and healthy-looking by your body's natural supply of collagen, elastins, and hyaluronic acid. As we age, our body begins to produce less and less collagen and hyaluronic acid. The elastins and healthy support system beneath the skin deteriorate. Without the collagen and elastins to keep the skin full and elastic, fine lines and static wrinkles will form. You may even notice your face has a gaunt or "deflated" appearance.
Static wrinkles can form all over the face, but they form most frequently along the nose, mouth, and brow. Static wrinkles do not have to stay put, however! Fillers are a safe, convenient way to restore healthy components the skin needs to become full and wrinkle-free again.
If you have wrinkles, you don't need to turn to a facelift just yet.
We offer a range of injectables and fillers in order to directly target and eliminate your fine lines and wrinkles. The result? Smooth, healthy-looking skin that accentuates what's truly beautiful about You! Fillers and injectables are the perfect way to fight facial aging, conveniently and effectively.
---
Options for Injectables and Fillers
Dr. Seare and his staff at Clinique Sculpture proudly offer the following injectable and fillers:
---
What are Anti-Aging Injectables?
There are a wide range of anti-aging injectables on the market today. Anti-aging injectables offer patients a convenient way to target and eliminate their wrinkles. You can get back to your day without worrying about your worry-lines! Dr. Seare offers Botox and Xeomin, two popular wrinkle-relaxing injectables. Botox and Xeomin are quick, effective solutions to dynamic wrinkles.
If you are tired of looking angry, frustrated, or fatigued, even when you feel completely calm, Botox and Xeomin can help.
One anti-aging injectable patients often do not realize is available to them is an injection of their own fat! Facial fat injections are a natural way to add flattering, wrinkle-erasing volume to almost any part of your face. Click here to learn more about facial fat transfer and the benefits it offers to our patients.
---
What are Fillers?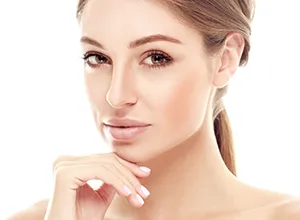 Fillers are a type of cosmetic injectable that fights aging by restoring long-lasting volume to the skin.
The main ingredient in fillers are naturally-occurring, making them easy for the body to accept.
The ingredients in your filler make a difference in the longevity of your results. Depending on the type of filler you select, the results of your filler will last for six months to five years!
If you are frustrated by static wrinkles, Dr. Seare offers a filler that can help.
---
Fillers & Injectables: What They Do
Below is a quick list of the fillers and injectables Dr. Seare offers, and the unique benefits of each:
Bellafill
Bellafill is a collagen-stimulating injectable. It contains collagen derived from a bovine calf, making it a natural source of collagen the body easily accepts. Bellafill contains PMMA microspheres that extend the full, flattering results achieved with Bellafill. In fact, the results of this injectable last for up to five years!
Bellafill is a highly effective way to erase smile lines, add volume, and fill in acne scars. Bellafill's formula contains a small amount of lidocaine to maintain patient comfort during injection.
Belotero
Belotero erases fine lines and wrinkles by restoring hyaluronic acid to the skin. Results look and feel natural. Belotero lasts for six to twelve months.
Botox
Botox is an FDA-approved neuromodulator. Neuromodulators fight wrinkles by blocking the stimuli from the brain to the muscle that is holding your frown line or neckband in place. Botox will smooth away your dynamic wrinkles and restore the relaxed, youthful quality of your face. Results of Botox last for up to six months.
Fat Transfer
Fat is not always your enemy! If you have even a small amount of excess fat on your body, Dr. Seare can collect the fat using a micro-cannula and a minuscule incision. Your fat can be purified and re-injected to fill in your facial features. The result? Smoother skin, more youthful contours, and a major reduction in pesky wrinkles. Fat transfer achieves results that last for years!
Juvederm
Juvederm's main ingredient is hyaluronic acid. Hyaluronic acid is a moisture-retentive molecule that encourages collagen production and keeps the skin looking smooth and young. Juvederm's beautiful results have made it one of the most popular dermal fillers in the world! Juvederm is an excellent way to erase nasolabial folds and marionette lines. Do you wish your lips had a little more oomph? Juvederm has a formula that is specially-designed for lip augmentation.
Results of Juvederm last for six months to two years. Longevity of results depends on the formula and injection site.
Learn more about the amazing power of Juvederm on our blog!
Radiesse
Radiesse's main ingredient is calcium hydroxylapatite. This is a naturally-occurring substance that is well-accepted by the body. Radiesse stimulates collagen growth at the injection site. As a result, you enjoy fuller skin and a major reduction in fine lines and wrinkles. Results last for up to a year, or more!
Restylane
Restylane is a hyaluronic acid filler that stimulates collagen production within the skin. Restylane is available in a number of formulas designed to restore youthful volume and quality to different areas of the face. A simple injection is all it takes to smooth away fine lines and wrinkles! Results of Restylane last on average nine months.
Voluma
Voluma is a special formulation of Juvederm. Voluma is designed to add volume to the cheeks and address deep wrinkles. Results last up to two years!
Xeomin
Do you have frown lines or crows' feet? Xeomin is a neuromodulator, like Botox. Xeomin will erase these dynamic wrinkles for up to six months.
Many patients get their desired facial rejuvenation from a combination of dermal fillers and wrinkle relaxers, like Botox or Xeomin. Full-face rejuvenation with these injectables is often referred to as a "liquid facelift."
---
Candidates
You are a good candidate for a non-surgical rejuvenating treatment if you have:
Lines and wrinkles on your forehead, around your nose, or along your mouth
Volume loss in your midface
Volume loss in your lips
Lines, wrinkles, or volume loss on the backs of your hands
A healthy remaining degree of skin laxity
Overall good health
A positive but realistic expectation for the procedure outcome
If you are pregnant or breastfeeding, you will need to wait before receiving treatment with Botox or fillers. Patients with an active rash or breakout at their injection site will need to wait before receiving their injectable. Dr. Seare will assess the appropriateness of your preferred injectable during your private consultation and personalized skin assessment.
---
Consultation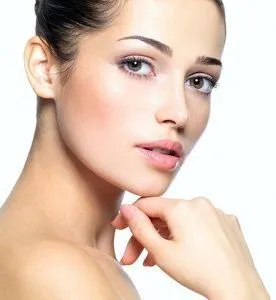 Trying to decide if fillers and injectables are right for you? One treatment does not fit all! You will receive a private consultation prior to receiving any treatment at Clinique Sculpture.
Dr. Seare will perform a thorough examination of your skin and learn about your health history before making a recommendation of the fillers or combination of fillers and injectables that will best treat your lines and wrinkles. If you would like to volumize your lips or facial features, Dr. Seare can assess your features to determine the type and amount of filler that will be right for you.
Dr. Seare's goal is to help you obtain beautiful results using the method that is ideal and most appropriate for you and your health. Once you have found your perfect injectable or combination of injectables, you can schedule convenient touch-up appointments. With the help of Dr. Seare's experienced eye, you can enjoy the rejuvenating effect of your treatment for the long-term!
Contact us to learn more about what fillers, injectables, and the other non-surgical rejuvenation options available at Clinique Sculpture in San Diego & Carlsbad.
---
*RESULTS MAY VARY