Consultations offered at our two convenient locations in San Diego and Carlsbad
A healthy diet and a consistent exercise regimen are both key components of a sexy, contoured body. But sometimes it seems that no amount of diet and exercise can tone up certain stubborn parts of the body.
We all have pockets of fat that won't seem to respond to traditional methods of shaping up. For some time, the only way to get rid of these fat deposits was through traditional liposuction. But, now, there's SculpSure – the world's first laser lipolysis system that is FDA approved! It's a revolutionary way to get rid of love handles or belly fat without the need for any incisions or downtime!
Scroll to learn more about SculpSure's innovative technology and then call Clinique Sculpture in San Diego or Carlsbad to request a complimentary consultation!
What is SculpSure?
SculpSure is the world's first laser lipolysis that is FDA approved to break down and depreciate fat cells in the body. The hands-free machine delivers different wavelengths of light energy to unwanted fat deposits, dismantling stubborn fat cells so they are naturally removed from the body. The entire process is nonsurgical and noninvasive. SculpSure requires no anesthesia, while still maintaining patient comfort. Furthermore, this makes the process exceptionally safe.
At the moment, SculpSure is FDA approved for use on the abdomen and love handles. However, the special design of the SculpSure applicator allows it to be used to successfully treat other areas where fat tends to accumulate, including:
Arms
Back rolls
Buttocks
Inner and outer thighs
Knees
Dr. William Seare works closely with each of his patients to determine how SculpSure can help them sculpt their dream body.
---
How Does SculpSure Work?
SculpSure is a hands-free device made by Cynosure. The state-of-the-art device has a flat applicator that is applied to the surface of the skin without the need for incisions. The machine then delivers 1060nm wavelengths that targets adipose tissue, or fat, and heats it to between 42 to 47 degrees celsius, or about 110 degrees fahrenheit. At this specific temperature, fat cells begin to break down and die without causing any damage to dermal tissue.
Afterwards, it naturally makes its way out of the body by way of the lymphatic system over the course of 6 to 12 weeks. Contour gained from SculpSure is long lasting!
---
Benefits of SculpSure
Noninvasive, nonsurgical
No recovery or downtime
No need for anesthesia
Practically painless
Enhanced contouring abilities
Results reveal subtly, won't give away that the patient has had "work done"
Natural looking
Long lasting
Targeted fat cells won't regenerate
Entire procedure takes less than 30 minutes!
---
Consultation
During the consultation, Dr. Seare will determine whether or not the patient would be a good candidate for SculpSure. In order to determine their candidacy, he will perform a physical evaluation of the problem areas. Patients should inform the doctor of any medications that the patient takes, previous surgeries, or ongoing medical conditions. It is important that Dr. Seare has a comprehensive understanding of the patient's health. He may also take photographs for further evaluation.
Once the doctor has a full understanding of what the patient hopes to achieve, he will share his expert opinion of the best course of treatment to attain those results. Depending on the patient's current anatomy and goals, SculpSure may be sufficient. However, the doctor may recommend alternative or additional procedures as he sees fit.
We urge the patient to bring up any questions or concerns they may have during the consultation, as our goal is to make sure everyone leaves feeling fully informed and comfortable making a decision about how to proceed in attaining their dream body.
---
Ideal Candidates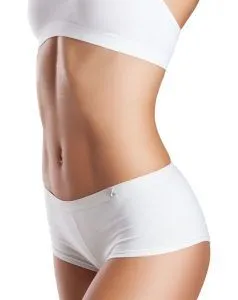 SculpSure may be a good treatment option for healthy patients in the Carlsbad and San Diego area who are at a stable weight, but have localized areas of fat that have not been responsive to diet and exercise. Ideal candidates would have fat deposits on their abdomen or flanks. However, patients with other areas of localized fat deposits will also be considered for off-label use of SculpSure.
SculpSure is designed for patients with minimal excess fat deposits. Patients with more fat that they wish to reduce and contour may be better candidates for another type of liposuction or cosmetic surgery.
However, alternative options will likely require a more invasive procedure and more downtime. If patients cannot afford to take the time to recover from a more invasive procedure, then the doctor may recommend a series of SculpSure treatments for the candidate to achieve their desired goals.
As always, it is important that patients have realistic expectations for the outcome of their procedure. In order to find out whether or not an individual would be a good candidate for SculpSure, they should schedule a free consultation appointment with Dr. Seare.
---
Procedure
One of the main draws of SculpSure is it's quick and efficient treatment process. The procedure takes less than 30 minutes, so it can easily be scheduled during a lunch break. This makes it a wonderful lipolysis procedure for candidates with busy schedules and that cannot afford to spend time recovering from a procedure.
When the patient arrives for their scheduled treatment, the doctor will mark the areas on their body where they will be receiving the SculpSure treatment. The patient will be instructed to lie on a comfortable treatment table for the duration of the procedure. Then, the doctor will custom fit applicators for the desired locations. The machine is then attached to the custom applicators and the treatment will begin.
Most patients describe the procedure as feeling like a topical cooling sensation with slight warmth or tingling underneath. While raising the temperature of the fat cells, SculpSure simultaneously cools the skin to maintain patient comfort. Most people find the treatment very comfortable and acclimate to the sensation within minutes. During this time, they may check their emails, watch TV, or read. Afterwards, the applicator is removed and the patient is free to return to their normal routine.
---
Results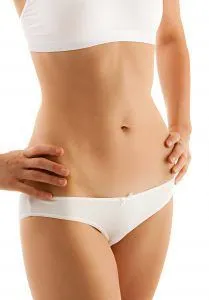 The SculpSure treatment process will break down fat cells, but it takes some time for the fat cells to exit the body through the lymphatic system. Typically, the process takes between six to 12 weeks. Since the results reveal themselves slowly, it won't be obvious that the patient has had work done. Instead, it will appear as if they have toned up and slimmed down naturally.
It is important to note that the remaining fat cells will be able to grow and shrink in size and general weight gain can still occur. This means that in order to maintain results, patients should continue with their current diet and exercise routine and maintain a stable body weight. In some cases, weight loss may be able to improve the patient's results.
Other lipolysis procedures, including Vanquish and particularly CoolSculpting, require multiple treatments in order to achieve the desired results. With SculpSure, some patients will be able to achieve up to a 20% fat reduction in just one session. If the patient would like to enhance their SculpSure results, then they may schedule future appointments for added benefits.
---
SculpSure vs SmartLipo
While SculpSure is excellent at eradicating stubborn fat deposits on patients who have less than two inches of excess fat on their body, it may not be as effective on those with more fat on their bodies. Those patients may want to consider SmartLipo.
SmartLipo is a lipolysis treatment that is less invasive than traditional liposuction, but slightly more invasive than SculpSure.
It can be performed under local anesthesia and generally requires patients to take off about two days from work for recovery. For patients with less than ideal skin elasticity, SmartLipo may be a good option because it also promotes skin tightening benefits. However, patients with poor skin elasticity may need to consider getting a tummy tuck as well.
SmartLipo has proven results in areas such as the neck, where SculpSure may not be as effective. SmartLipo is performed by making very small incisions on the parts of the body where the fat cells are to be destroyed. Then, a thin cannula with laser fiber is threaded through the incisions. The laser fiber targets and melts fat cells before they are easily suctioned out of the body through the cannula. One of the benefits of a SmartLipo procedure is that the patient will see results immediately and they will continue to improve over the course of a couple weeks. To learn more about our SmartLipo procedures, click here.
In some cases, Dr. Seare may recommend that the patient undergo a combination of SculpSure and SmartLipo procedures in order to achieve the results they desire. SculpSure can be performed on patients who have previously done SmartLipo and vice versa.
The only way to find out the best treatment for an individual's case is by meeting with a board certified plastic surgeon like Dr. Seare. If you are in the Carlsbad and San Diego area, request a SculpSure consultation today to get started.
---
Pricing
The cost of SculpSure will depend on how many areas are to be treated and how many sessions the patient will require in order to obtain their desired result. If the patient combines SculpSure with another treatment, then the price will reflect this addition. During the consultation, Dr. Seare will outline a treatment plan for the patient and be able to provide them with an accurate cost estimate. Find out what can be accomplished with SculpSure! Schedule a consultation at Clinique Sculpture in Carlsbad or San Diego by contacting us today!
*RESULTS MAY VARY