Consultations offered at our two convenient locations in San Diego and Carlsbad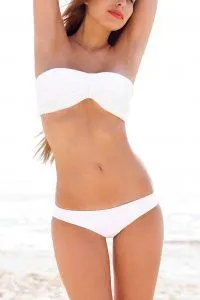 SmartLipo Triplex is a revolutionary alternative to traditional liposuction.
It is specially designed to target and destroy fat cells for the purpose of artfully sculpting and contouring the body. SmartLipo uses lasers to melt down fat and remove it from the body, meanwhile promoting collagen production and skin tightening effects. At Clinique Liposculpture, we are proud to offer SmartLipo to patients ready to achieve their dream body.
Read for more on what one can expect from a SmartLipo treatment.
What is SmartLipo?
SmartLipo is a groundbreaking fat removal procedure that slims and contours the body. From Cynosure, the same creators of Cellulaze and SculpSure, SmartLipo uses lasers to target stubborn fat deposits on areas resistant to diet and exercise, such as the face, neck, arms, waist, and thighs and eliminates these pockets of fat. Best of all: it's minimally invasive and requires extremely little downtime! Furthermore, the lasers help tighten the skin by promoting the production of collagen. This results in better elasticity and helps the skin nicely form to the contours of the slimmed figure.
---
How it Works
First, a very small, thin tube is inserted into the body to allow access to the targeted fat cells. This small tube provides for the minimally invasive nature of the procedure. Then, laser fiber is inserted in through the tube. The laser emits three different wavelengths that fracture the fat cell membranes. This destroys the fat cells once and for all. Then, the excess fat is suctioned out of the body. The skin around the targeted area is tightened in the process and new fat cells will never regrow in place of the old ones. Results will last so long as the patient keeps surrounding areas slim and toned.
---
Benefits of SmartLipo
Minimally invasive
Very little to no downtime
Added skin tightening benefits
No need for general anesthetic
Immediate results
Lasting results
---
Treatments Areas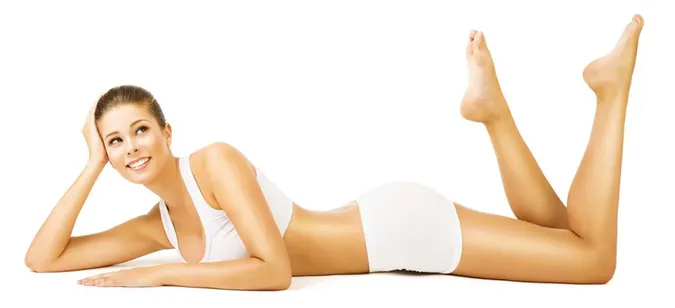 SmartLipo has been approved for treatment on common areas where fat tends to build up, including the neck, arms, waist, and thighs.
Neck
The neck is a common area where fat tends to accumulate, and it is very hard to slim by one's own efforts. SmartLipo can take years off the appearance by removing stubborn pockets of fat around the neck and jowls and tightening the skin in these areas for a more youthful and attractive profile.
Arms
Sometimes, no amount of exercise seems to get rid of the unfortunate fat that gathers on the underarm. This can result in an unattractive contour when the arms are lifted or rest along the side of the body. Instead of swearing off sleeveless tops or opting for an invasive procedure, SmartLipo can give patients the results they crave in a fraction of the time. SmartLipo can do double duty, offering the results of both liposuction and a mini arm lift, in just one procedure. Plus, there are no long scars to worry about afterwards.
Midsection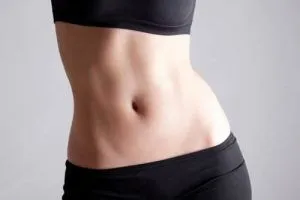 SmartLipo can melt away love handles, tummy pouches, and more to make patients bikini ready in just a couple days. There is no need for sizable incisions or weeks spent healing and dealing with side effects, like some other procedures. SmartLipo sculpts the torso, getting rid of targeted fat deposits for good and tightening the skin for a cinched waist.
Thighs
The inner and outer thighs are another part of the body that is notoriously difficult to maintain through diet and exercise alone. Once pockets of fat begin to distribute in these areas, it may seem like they will never go away. SmartLipo slims the legs so they are summertime ready.
Other Uses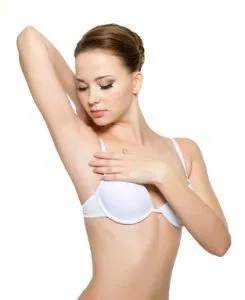 In some instances, SmartLipo can also be used on the calves, buttocks, back, and chest. Depending on the severity of the individual patient's case, SmartLipo may be effective at treating these areas.
Another proven use of SmartLipo is to treat excessive sweating in the underarm. The lasers coagulate the axillary glands in this area to reduce sweat production. The results are longer lasting than injectable neurotoxins. Plus, the treatment is quick and effective.
Only certain candidates qualify for excessive sweating treatment with SmartLipo, so please request a consultation examination with Dr. Seare to see if you are a candidate.
---
SmartLipo vs Traditional Liposuction
SmartLipo aims to achieve comparable results to liposuction, with fewer side effects. Namely, it is a less invasive procedure.
SmartLipo is the first laser lipolysis treatment approved by the United States government. It results in less scarring, bruising, bleeding, swelling, and recovery time. However, with these added benefits, the comprehensive nature of traditional liposuction is diminished. Therefore, depending on the extent of a patient's individual case, traditional liposuction may be a better choice. One is not better than the other; the technique needed for an individual is based on the case specifics.
Traditional liposuction is for use in all of the same areas as SmartLipo where fat tends to accumulate in the body. Like SmartLipo, liposuction is not an alternative to diet and exercise or a weight loss technique. It is designed for patients at a stable weight and with a steady diet and exercise regimen. However, these patients have some areas of stubborn fat that are not responding to this regimen.
With liposuction, incisions are made near the targeted fat areas and cannulas, small tubes, are inserted through these openings. Negative pressure through the cannulas suctions the fat out. Sometimes, the liposuction is power assisted, which means that powerful vibrations are emitted through the tube to break up the fat and make it easier to remove. The results of liposuction are typically more comprehensive than SmartLipo. However, for patients with less than ideal elasticity in their skin, a secondary procedure, such as a lift or a tuck, may be necessary for optimal results. Recovery time for liposuction can vary, but patients are typically advised to take at least one week off from work following the procedure.
At Clinique Liposculpture, Dr. William Seare and his staff are experts in liposuction and its many variations, including Around the World Lipo, Micro Lipo, Military Lipo, and VASER Hi-Def Lipo. In order to determine which procedure would be most beneficial, please request a consultation at either of our San Diego locations to speak with Dr. Seare.
---
Good Candidates
Good candidates for SmartLipo are those with stubborn localized fat deposits that are not responding to diet and exercise. They may also have small fat pockets for which traditional liposuction would be unnecessary.
Candidates should be within 10% of their ideal body weight with good skin elasticity. They should be non smokers that are healthy and posses the ability to properly heal following the procedure. It is important that all candidates have realistic expectations about what to anticipate as a result of the procedure. Dr. Seare will provide before and after pictures of previous patients at the time of the consultation to provide patients with an idea of possible results, although results will vary between individuals.
As with any procedure, the only way to ultimately determine one's candidacy is to schedule an appointment with a board certified plastic surgeon. Contact Dr. Seare's Carlsbad or San Diego office today and one of our friendly staff will gladly help you schedule an appointment.
---
The SmartLipo Procedure
The entire procedure typically takes about one to two hours, depending on the number of areas to be treated and the size of those areas. There is no need for general anesthesia, which greatly reduces the recovery time and risks associated with other liposuction procedures. A local anesthetic will be applied to the targeted areas. This will minimize any pain or discomfort felt during the treatment.
Once the area is numb, Dr. Seare will make a small incision through which to insert the tube with the laser. He will gently manipulate the tube in order to best target the fat cells. The differing wavelengths of the laser work to dislodge fat cells and then melt them so they are easily removed from the body. The liquefied fat cells are then drained out. Most patients compare the feeling to mild pressure in the areas being treated.
---
Recovery/Results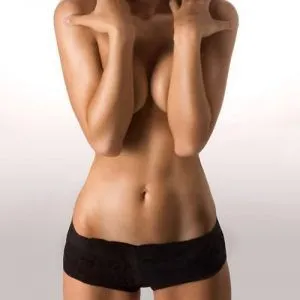 Patients will be equipped with a compression garment after the treatment. This will help reduce any bruising and swelling and will also help the body settle into its final contoured shape. The compression garment is easily hidden under clothing and should be worn for about one week as the body heals. However, most patients find that they can return to work in about two days following the procedure.
Patients can notice the results of their SmartLipo procedure almost immediately following the treatment and even more as the swelling dissipates. Nonetheless, the body sculpting effects will continue to take place over the course of three to six months. During this time, the skin will continue to tighten for a contoured figure. In order to maintain results, patients should sustain their diet and exercise regimen.
---
SmartLipo Consultation
At Clinique Liposculpture, we offer free consultations at both San Diego locations to help patients learn how they can achieve their dream body. Dr. Seare will discuss the patient's goals and conduct a physical exam to determine whether or not they would be eligible for SmartLipo. Depending on his findings, Dr. Seare may recommend complementary or alternative procedures. After the examination, Dr. Seare will create a customized surgical plan to achieve each patient's individual goals. At this time, he will be able to also provide the patient with an estimation of cost.
The goal of a SmartLipo consultation is to make sure the patient leaves feeling like they have a full understanding of their options. Please feel free to ask any questions regarding SmartLipo or other procedures that are of interest. Call us or fill out this online form to request a complimentary SmartLipo consultation today.
---
*RESULTS MAY VARY