Consultations offered at our two convenient locations in San Diego and Carlsbad
Having a baby is one of the most unforgettably wonderful experiences a woman can have. However, pregnancy and the subsequent birthing process can leave changes to your body you may want to forget!
Gone are the days of settling for post-baby flab and blunted curves. With a mommy makeover procedure, reclaim the figure you had before the trials of pregnancy.
Our Approach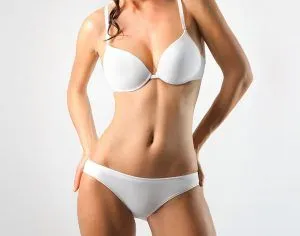 Our mommy makeover process includes an abundant collection of options to ensure you receive the right treatment for you. In addition, we do all of these procedures under "Awake Anesthesia" that is much safer than general anesthesia or "twilight anesthesia", because our number one concern is with your safety. We have no "package procedure" that is applied universally to every patient. Instead, our mommy makeover at Clinique Liposculpture provides customized procedures that are tailor-made for each individual woman. There are many options, many of which can be done during the same day that specifically address your areas of concern.
---
One of the first to be trained as a liposuction surgeon in the United States, Dr. William J. Seare has more than 30 years of experience and has performed over 15,000 procedures.
Dr. Seare, double board certified in Orthopedic Surgery and Plastic Surgery, recognizes that each patient has unique requirements and desires. His services have improved the lives of people in and around San Diego, and especially in North County San Diego and Carlsbad and Encinitas.
Dr. Seare specializes in Awake Anesthesia Procedures such as Liposuction, Breast Augmentation, Rhinoplasty, Breast Lift, Fat Transfer, Mini Facelift, and Tummy Tucks. If you are looking for self-improvement from a Mommy Makeover, and especially in the form of Body Contouring, Breast Augmentation and Breast Enhancement, Skin Tightening, or Facial Surgery, Dr. Seare and his professional team will accommodate your needs. Please call today to schedule your complementary consultation to get your adventure going!
---
Options
Our Mommy Makeover experience can include one or more of the following safe and affordable choices:
Abdominal torso micro liposculpture (7 area Around the World including the chest below the breasts, upper and lower abdomen, love handles and flanks and middle and lower back)
Liposculpture of additional areas such as the thighs, arms or bra strap
Non-Invasive skin tightening using non-invasive (Body FX, Forma or Plus)
Minimally-Invasive skin tightening, including Fractora or Facetite or Bodytite technologies
Abdominoplasty, so called Tummy Tuck
Mini-Abdominoplasty, so called mini-Tummy Tuck with much less recovery, expense, and with minimal scarring.
Minimally invasive Breast Lift with Bodytite
Breast lift (mastopexy) with three choices of lift, including the "doughnut", "lollipop" or "anchor" patterns depending on the desired lifting.
Natural Breast augmentation utilizing your own fat
Breast Implants utilizing the finest "gummy bear" cohesive gel-filled breast implants
Facial rejuvenation including neck suction, fat transfer to the face, J-Plasma resurfacing, "Fractora", that can result in what we call "Facial Freshening" We also offer the usual facial fillers such as Restylane, Juvederm Voluma Radiesse, but have the cutting edge Bellafill, and the just approved Alloderm collagen with active human growth factors
Because of the extensive list of procedures and technologies Dr. Seare offers including many he has helped to develop over his thirty years of experience, come in for a complementary consultation and receive your own unique Mommy Makeover Plan.
The most popular areas Dr. Seare's moms prefer to concentrate on are the tummy, breasts, hips and thighs. Excess skin and over-stretched abdominal muscles may have you double thinking wearing that bikini in your closet. Less-than-curvy hips and undesirable changes to your breasts may have you yearning for your youthful curves. "The Language of the Universe is Beauty and it Speaks in Curves" is Dr. Seare's own quote in his consultation room. It is a reminder of one the important goals of all of his procedures.
Dr. Seare's Mommy Makeover Procedures are designed just for you and they can help to restore your beautiful "curves" to your body that you may have lost during aging, pregnancy and childbirth.
---
Benefits
Choose from a long menu of non-invasive, minimally invasive and invasive procedures that fits your needs.
Custom full-body analysis of your transformation
Receive visual with documentation of your body and proposed transformation on "My Touch MD"
Dr. Seare will spend more time with you before your surgery to assist in determining what is right for you
Dr. Seare will spend more time during your procedures because with "Awake Anesthesia" there is no rush.
Awake procedures have minimal recovery time where the high costs and risks of general anesthesia are eliminated.
New cutting-edge technologies techniques along with tried and tested methods specifically combined for you
Abdominal "Around the World" Lift
One of the most popular procedures performed by Dr. Seare is a signature treatment that he personally developed. The Abdominal "Around the World" microlipo and accompanying mini-tummy tuck with a lateral extension produces a very low, thin scar and greatly reduced recovery time and expense of the standard tummy tuck. With the full abdominal torso "Around the World," Dr. Seare is able to create and deliver such an incredible skin tightening while producing pleasing hour-glass curves. To get these amazing results, Dr. Seare removes up to 90% of the fat with micro liposuction that is gentler and much more complete than other standard liposculpture procedures.
---
It is innovations like this that make Dr. Seare the premier destination for women considering their very own, custom designed mommy makeover.
Mommy Makeover Procedures
Your choice of procedures includes:
Microlipo for

Abdominal torso
Hips and thighs
Arms and Axilla
Bra Strap
Upper, Middle, Central and/or Lower Abdomen
Love Handles and Flanks
Middle and Lower Back
Upper Back
Neck and Chin

Natural fat transfer

Breast
Buttock (Brazilian Buttocks Lift)
Face (Facial Freshening)

Breast Augmentation

Silicone "Gummy Bear" Breast Implants
Natural Fat Transfer

Facial fillers

Voluma
Restylane
Juvederm
Belotero
Bellafill
Allofill
Platelet Rich Plasma (Vampire lift)

Skin Tightening Procedures

Body FX
Forma
Plus
Fractora
Facetite
Bodytite

Skin Resurfacing Procedures

Fractora
J-Plasma
Dermabrasion
To discover which plastic surgery procedure is the best option for you, schedule a complementary consultation with Dr. Seare at Clinique Sculpture.
---
Hyperbaric Treatment
For more than 40 years, doctors have used hyperbaric treatment (HBOT) to enhance healing for diabetic ulcers and other poorly healing wounds, anoxic brain injuries, and after invasive surgical procedures. HBOT became somewhat infamous by Michael Jackson's personal HBOT chamber, but he was initially prescribed this after his widespread body burns sustained while filming his Pepsi commercial, where the fireworks malfunctioned. Professional sports teams offer in locker room HBOT to get their highly paid athletes back to performing sooner. As part of his board certification in orthopedic surgery, Dr. Seare learned "sports medicine" whose major role is to return the athlete to sports with the least residual impairment and the quickest. Dr. Seare personally also saw the advantages of HBOT during his two years working with the Salt Lake Wound Care Center, where their large multi-place chamber and two-mono chambers successfully treated thousands of patients, including recovering cosmetic patients, where it was shown to have many advantages. It then became obvious to him to employ this modality to return his cosmetic patients to their normal routine quicker and with the most normal healing.
To learn more about hyperbaric treatment after invasive aesthetic plastic surgery procedures, contact our team at Clinique Liposculpture.
During hyperbaric treatment, you are exposed to pressurized oxygen that becomes saturated within the water part of the blood, called the plasma. When blood vessels are injured, oxygen transfer to the tissues supplied by those tissues becomes limited and the tissues become deprived of oxygen. The watery plasma does not need blood vessels to trickle through the tissues. Instead, it oxygenates them, the tissues to heal, rather than scar. We have found specifically that hyperbaric oxygen treatments can help you recover more quickly from our procedures, especially lipo, while it also decreases pain, swelling, and draining. We have also found that there are fewer irregularities in our patient's results when we provide them with HBOT. In order to see these benefits, we treat our patients the day of surgery, and then for four more days for a 1 ½ hour treatment.
---
Recovery
While a mommy makeover will have you looking and feeling like your younger self, you are still a mom with motherly duties. With Dr. Seare's vast experience, investment in technology, and taking the time to perform the procedure right, you will have the best chance to be back to your family in the least amount of a time as possible.
---
Frequently Asked Questions
Am I a good candidate for a mommy makeover?
Any woman who is in good overall health and has fully recovered from their childbearing is a good candidate for a mommy makeover.
When is a good time for me to receive a mommy makeover?
When you have fully recuperated from the birthing process and achieved a stable weight. Patients who are interested in breast surgery and are still breastfeeding should wait until they are finished breastfeeding.
Can I continue to have children after my mommy makeover?
If you are planning on having more kids in the future, it is normally suggested you hold off on your mommy makeover until you are done having children. However, Dr. Seare has found that when the abdominal torso "Around the World" procedure is done either before pregnancies or after pregnancies, there will be no new stretch marks.
What will prepare me for my operation?
The foundation of preparation starts with a consultation with Dr. Seare. A comprehensive understanding of why you desire the procedure in the first place is key before undergoing your mommy makeover. Smoking is detrimental to the healing process, so patients should be free of nicotine for 2 months before and after surgery. Aspirin or other NSAIDs such as Motrin, Advil or Naprosyn, fish oil, and vitamin E all thin the blood and should be avoided for up to two weeks before surgery.
What can I expect after my mommy makeover?
It may take some time for your results to become totally visible because of swelling. Some post-operative pain is expected, and Dr. Seare provides medications to reduce the pain and swelling.
How long will the results last?
Assuming you maintain a healthy weight and do not have another pregnancy, the results of a mommy makeover can be very long lasting.
---
The Cost
Since the majority of health insurance policies do not consider aesthetic surgery procedures as medically necessary, they typically do not extend any benefits for mommy makeovers. In an effort to make aesthetic surgery procedures as affordable and accessible as possible to everyone, Clinique Sculpture offers CareCredit financing, MasterCard, AMEX and Visa. Typically, for our military and public servants, and selectively on a case by case basis and for 50% of the cost of your surgical procedures, we may offer in-office financing. To learn more about how Dr. Seare makes plastic surgery affordable, contact our friendly and knowledgeable staff at Clinique
*RESULTS MAY VARY

---
Would you like to experience the benefits of this procedure? Call Clinique Sculpture to learn more about mommy makeovers at (760) 603-8340! Office locations in Carlsbad & San Diego, CA!