Consultations offered at our two convenient locations in San Diego and Carlsbad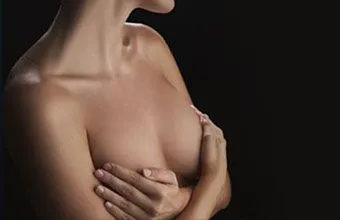 If you desire the perky breasts of your youth because of the effects of gravity, pregnancy, and breast-feeding, then a breast lift may be the solution for you.
This breast enhancement procedure returns your breasts to the position where they were during your younger years. Dr. Seare performs this simple procedure in just a few hours at our state-of-the-art aesthetic surgery center.
Additionally, if you want to increase or reduce the volume of your breasts, Dr. Seare can perform a breast enhancement or breast reduction procedure at the same time. With modern aesthetic plastic surgery techniques, your recovery time is minimal.
To discover which breast enhancement procedure is the best option for you, schedule a consultation with Dr. Seare at Clinique Liposculpture.
About Breast Lifts
A breast uplift surgery, or mastopexy, will enhance your feminine curves and improve the proportions of your body. This procedure is performed by applying incisions along the chest. The stretched skin that makes your breasts appear droopy will be reduced through the incision. The remaining skin will be lifted, helping to relocate your breasts to a higher position.
This surgery will help your figure look younger and healthier.
If you are tired of aging breasts that appear saggy, this procedure can help transform your body. Look good in bathing suits and low cut tops with your newly shaped and positioned breasts.
---
Incisions
The degree of breast ptosis, or droopiness of the chest, that you have will determine the technique used to recreate your chest. Some of the techniques used include:
Crescent Incision
A small incision is made along the upper edge of the areola. Through this incision, tissue is removed and the breasts lifted. This incision is for women who have minimal breast sagging.
Peri-Areolar Incision
A pattern will be incised along the edge of the areola allowing tissue to be easily accessed. If the areola is misshapen or stretched, this technique will allow it to be corrected to its previous size.
Lollipop Incision
Two incisions will be created on each breast, one along the areola and the second from the bottom of the areola to the natural crease under the breast. This method will reduce moderate sagging and reshape the areolas.
Inverted-T Incision
For women with severely sagging breasts, the inverted-T method is used. Three incisions will be made along each breast. The first will be applied around the areola, the second from the areola to the breast crease, and the last will be made along the breast crease. This technique allows Dr. Seare to remove large amounts of excess skin and lift the chest to its former position. This technique is often combined with a breast reduction.
Dr. Seare will implement the best method to correct your breasts, his strategy may include a combination of the above-lifted incisions or one in particular. The details of your surgery will be planned in your personal consultation.
---
Anesthesia
At Clinique Sculpture, we offer our patients many different anesthesia options to help their procedure be comfortable and safe. One of the popular options that Dr. Seare uses in most of his procedures is Awake Anesthesia. This form of anesthesia is an excellent option for your breast lift because it is cheaper than general anesthesia and is safer. To learn more about this option, ask about it during your personal consultation with Dr. Seare.
---
Benefits
Whether you struggle with minimum sagging or extensive droopiness, a breast lift, sometimes referred to as a boob uplift, will help you look and feel better about your appearance. Sagging breasts are a source of self-consciousness for many of our patients. Some of our patients are embarrassed to wear swimsuits or low-cut tops because of their unflattering breasts. At Clinique Sculpture, we want you to be proud of your body! A boob lift surgery will reshape your chest and impact the appearance of your whole body! Improve your feminine physique with a breast lift.
---
Candidates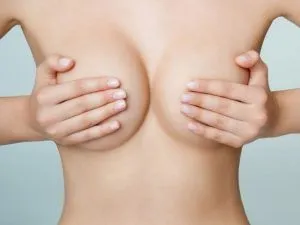 Women who are healthy and have a realistic understanding of what a breast lift can accomplish are good candidates for this surgery.
If you have sagging breasts and are looking for a dramatic change, a breast lift may be your best solution. If you are interested in a breast lift procedure, schedule a consultation today with Dr. Seare.
At Clinique Sculpture, we are always interested in answering your questions and helping you determine what procedure is your best solution.
---
Personal Consultation with Top Breast Lift Specialist
In your breast lift consultation, you will have the opportunity to meet with Dr. Seare and hear his professional opinion on how to improve your chest. He will ask about your concerns and listen to what your ideal aesthetic is. An examination will be required where Dr. Seare takes photos and measurements so as to better strategize your surgery.
He will ask about your health, past treatments, allergies, and current medications.
Dr. Seare will explain the steps of a breast lift and what will be expected from you to provide your best outcome. He will tell you about the potential risks and what to expect during your recovery. The surgery date will be scheduled and Dr. Seare will instruct you how to prepare.
---
Preparation
For your best surgical experience, follow the instructions provided by Dr. Seare.
Alongside Dr. Seare's instructions, we have provided a guideline to help you navigate your preparation and recovery.
Pick-up prescribed medications a while before your surgery date and arrange for rides to and from the appointment. You will also want a friend to stay with you and assist you for the first twenty-four hours of your recovery.
Designate a recovery area in your home. This space should be free of disturbances and allow you to rest. Surround this area with extra pillows, entertainment, medication, and water.
Twelve hours before your surgery you will need to fast and get a good night's rest. The morning of the surgery, plan to arrive at your appointment a few minutes early so you aren't stressed out.
---
Procedure
When you arrive at your appointment, you will sign in and change into a gown. The surgical team will greet you and your treatment area will be cleaned and marked for surgery.
The preferred form of anesthesia will be applied and once it has taken effect, your surgery will begin.
Incisions will be made in predetermined patterns discussed during your consultation. Through these incisions, excess skin and tissue will be removed. The areolas may be resized and adjusted to their normal shape. The remaining chest skin will then be lifted and the incisions will be closed. Drains may be placed in incisions and the treated areas will be bandaged. The whole surgery will take about two hours.
---
Recovery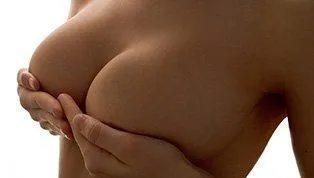 After your surgery, your incision sites will be sore and swollen. Prescribed medications will help improve the recovery process and keep you comfortable. It is important to get plenty of rest and sleep during your recovery. Take short walks to improve your circulation and avoid strenuous activities.
You will have a follow-up appointment a few days after your surgery to have stitches and drains removed. This is a great time to ask Dr. Seare any questions or discuss concerns you may have.
---
Results
You will be able to see a change in your chest right away! As swelling and bruising decrease, you will see your results setting in. These results will be long-lasting. A healthy lifestyle and consistent weight will help you keep your perky breasts for years.
---
Complementary Procedures
There are a few procedures we offer that can be combined with a breast lift to provide your best results. These procedures include:
Breast Lift with Implants
A breast lift without implants is more common, however, this technique is easily combined with a breast augmentation. A breast lift with implants will further revitalize your chest and provide additional size and shape to your chest. At Clinique Sculpture, we offer saline and silicone implants. Each of these options provides a natural feel and will enhance the way your breasts appear. A breast uplift and implant surgery will give you perky breasts in no time! A breast lift and augmentation may take about three hours to complete but will give you long-lasting results that improve your chest for years to come! If you are concerned about droopy breasts that have lost volume over time, a breast lift and implants may provide your best results!
Tummy Tuck
Another popular surgery that women combine with a breast lift is a tummy tuck. This procedure is often referred to as a mommy makeover and will reduce the effects of pregnancy, childbirth, and breastfeeding have had on your body. A tummy tuck and breast lift will reduce excess tissue in the abdomen and tighten the abdominal muscles, while a breast lift helps your chest appear perky and youthful. Having children is a miraculous and amazing part of your life. Although having children can take a toll on your body, it doesn't need to.
A breast lift can be combined with many different procedures. Schedule a consultation with Dr. Seare to learn more about your cosmetic surgery options!
---
Cost of Breast Lift in San Diego
The cost of your personal breast lift will be different from other patients. The varying prices of breast lifts relate to the techniques used and the desired goal. Consultations are offered at our two convenient locations in San Diego and Carlsbad, give us a call today! You can reach our San Diego office at (619) 988-4354 and our Carlsbad location at (760) 603-8353.
---
FAQs
What is involved in a breast lift?
A breast lift requires different techniques to improve the shape and position of the chest. This surgery will require incisions along the chest, reduction of unnecessary tissue, and relocating of the breasts. The outcome will be lifted, perkier breasts.
How long is a breast lift surgery?
A breast lift surgery may take up to two hours to complete. The length of your procedure will differ based on the details of your surgery and amount of skin being removed.
Is a breast lift painful?
An anesthetic is used to help make the procedure comfortable and safe. After the treatment, pain medication will be used to help reduce discomfort and allow you to rest. Your chest may be sore and you should avoid applying any pressure so as to maintain a healthy recovery.
Is a breast lift safe?
A breast lift will not be performed unless deemed healthy. Before your procedure, you will meet with Dr. Seare in a personal consultation. This meeting will be a time for Dr. Seare to learn about your health and the factors of your lifestyle that will impact your procedure and recovery. You will not undergo a breast lift if you have a health condition that will put you at risk.
---
*RESULTS MAY VARY