Consultations offered at our two convenient locations in San Diego and Carlsbad
When you look in the mirror, do you like whom you see?
When people are unhappy with their appearance, oftentimes their self-confidence and self-esteem suffers. Whether you are bothered by your figure, early signs of aging, or your facial features, modern aesthetic plastic surgery procedures offer solutions, so you look and feel your best. Additionally, revolutionary plastic surgery techniques eliminate the need for a hospital stay and significantly reduce recovery time. We offer various services such as tummy tucks, liposuction, and more.
Liposuction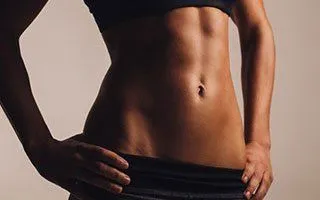 Dr. Seare practices in Carlsbad where he perfected and refined Micro Liposuction procedures. His patented lipo cannulas provide a rotating spatula-tip that more gently, evenly, and completely removes the fat and difficult to remove fibrous, such as in re-do lipo procedures or gynecomastia breast tissue removal, and for very fibrous fatty tissue in body builders and extremely fit individuals with localized fat deposits.
Micro Liposuction can permanently remove fat cells, gently and more completely that other forms of lipo.
We have used SmartLipo™, Laser Lipo, Osirus Laser Lipo, the BodyJet, Tickle Lipo™, and the PAL (Power Assisted Lipo) but the PowerX® lipo system with the rotating, spatula-tip we invented, and occasionally with the VASER® ultrasonic liposuction, gets the very best results in our 30 years of experience.
---
Dr. Seare is a pioneer of a procedure called the circumferential Micro Liposuction surgery that we call "Around-the-World" of the arms, torso, or thighs. We have found we can get amazing skin tightening of up to 25% when we are able to go all or most of the way around.
---
Fat Transfer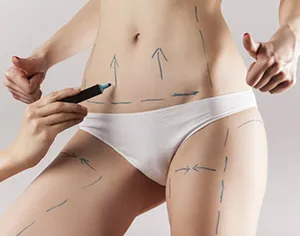 Dr. Seare started using autologous fat transfer or fat grafting in 1988 and presented his first paper to the Lipoplasty Society in 1990. We can use your own fat rich in stem cells to "transfer them into your face for a procedure we call Facial Freshening, into your breasts as a Natural Breast Enhancement or into your buttocks for a Buttocks Lift. We use your own body's natural fat to add volume, which creates immediate and permanent changes, safely, without implants.
---
Mommy Makeovers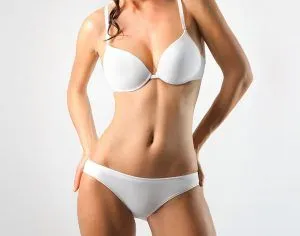 At Clinique Liposculpture Dr. Seare performs mommy makeovers where multiple procedures are combined to restore a mother's body to her pre-pregnancy status. This can include everything from a mini-tummy tuck (abdominoplasty) with a very low abdominal incision that can easily be hidden in the bikini line or lingerie and/or extreme lipo of the abdomen, thighs, arms, bra line or thighs, performed safely and cost effectively under Awake Anesthesia that can also be combined with other procedures to the breast, buttocks or face.
*RESULTS MAY VARY