Consultations offered at our two convenient locations in San Diego and Carlsbad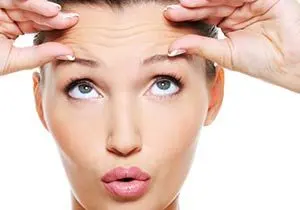 Are you tired of lines, wrinkles, and creases affecting your appearance and making you feel older than you really are? A mini facelift may be an excellent solution for you! Like a facelift, a mini facelift is a surgical procedure that will help your face appear youthful and smooth!
A mini lift is similar to a facelift, except the incisions are smaller since Dr. William Seare only tightens the facial skin. Dr. Seare implements both smaller incisions and an endoscopic camera to reposition your skin. This method allows him to remove sagging skin and wrinkles without making a large incision. There is less disruption of your facial tissues with a mini lift in comparison to a full facelift, allowing the recovery time to be much shorter than traditional procedures.
By using Awake Anesthesia, you can have a mini facelift in just a few hours! If your face is showing early indications of aging, then it may be time for a mini facelift. Contact Clinique Liposculpture to learn more about the impressive results of mini facelift today.
What is a Mini Facelift?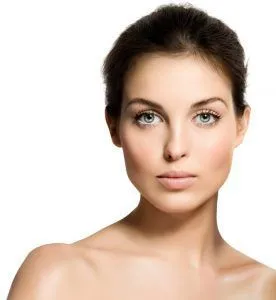 A mini facelift is a surgical procedure that improves the appearance of the face. This surgery is less invasive than a full facelift and does not affect the neck. A mini facelift will correct minimal wrinkling and jowl sagging.
If you are experiencing wrinkles and droopy skin, a mini facelift can help rejuvenate your appearance.
A "quicklift" mini facelift is often performed under two hours. You will be able to see your results quickly and enjoy them for years! For an impressive, natural facelift, consider getting your improvement surgery at Clinique Sculpture! Our staff is dedicated to providing you with respectful care and your best results.
---
Benefits
There are many advantages to a mini facelift! The primary benefit is that the minimally-invasive procedure is often performed under awake anesthesia, creating a safer surgery. This treatment will give you a quick jowl lift, helping to redefine your jawline. It will also provide a cheek lift to help highlight the natural contours of your face. Since this method is less invasive than a full facelift, the recovery time is shorter.
This instant facelift technique will transform your appearance with a minimum downtime of three to ten days. You will be able to show off your results in no time!
---
Candidates
Both men and women are excellent candidates for this procedure! As we age, our skin loses elasticity and becomes droopy. This results in our sharp facial features becoming soft and less prominent. Repetitive facial movements will also cause us to develop deep lines and creases around our eyes, mouths, along our foreheads, and elsewhere in our face. A mini facelift will provide both an upper and lower facelift to tighten your skin and decrease those frustrating aging signs.
If you are experiencing any of these symptoms and want to diminish them, consider a mini facelift. To truly know if this procedure is right for you, schedule a personal consultation with Dr. Seare.
---
Personal Consultation
In your private meeting with Dr. Seare, you will have the opportunity to tell him about your concerns and what you would like achieved with a mini facelift. Dr. Seare will examine your face to determine if a mini facelift will achieve your desired outcome. He may suggest an alternative or additional treatment to provide your best results.
Dr. Seare will inquire about your general health, allergies, past procedures, and current medications. This will help him gauge if the surgery is a healthy option for you. Dr. Seare will then explain the details of a mini facelift and tailor a treatment plan to your desires and lifestyle.
This is a great time to ask questions! Some questions that should help you get the ball rolling include:
How long will the procedure be?
How many days should I take off from work?
Will the treatment be long-lasting?
When will I be able to notice my results?
What is expected of me to provide a healthy outcome?
Do you have before and after photos of mini facelifts?
These questions should help guide you through this consultation and help you develop questions of your own.
Before you leave, Dr. Seare and you will determine a date for the surgery and inform you how to best prepare for the surgery and recoThese questions should help guide you through very.

---
Preparation

Before the surgery, you will need to fill and pick-up necessary medications. Be sure to ask for an appropriate amount of time off from work so you have an adequate healing period.
The morning of the surgery, take a shower and dress in comfortable clothing that can be buttoned or zipped. We recommend that you arrive at your appointment a few minutes early so you can have a relaxing morning.
---
Procedure
When you arrive at your appointment, your skin will be cleaned and marked for surgery. The predetermined anesthesia will be administered and once it has taken effect, Dr. Seare will begin the procedure. Short incisions will be made along the hairline above the ears.
Dr. Seare will use an endoscopic camera to guide him through the surgery. The camera will allow him to be more precise and strategic about the areas he tightens.
Particularly chosen skin and tissues will be tightened through the incisions. The jowls will be corrected and the cheeks lifted. The incisions will be closed and bandaged and you will be able to return home to rest.
---
Recovery
It will be important to get a lot of rest and stay hydrated during your recovery.
After the surgery, your face will be swollen and the incision sites will be sensitive. Medication will help reduce any discomfort. Make sure to have an area in your home where you can sleep and rest peacefully. Take brief walks to help improve your circulation but avoid strenuous activity. Do not perform activities that will make you sweat as this action will dehydrate your skin and irritate the incisions.
You will need to be careful washing your face and avoid getting your incisions wet. A follow-up appointment will allow Dr. Seare to monitor your healing process. He will also be able to wash and re-bandage the incisions to make sure you are on the path to an excellent recovery. If you have any concerns or questions during your recovery period, please give our office a call so we can assist you.
---
Results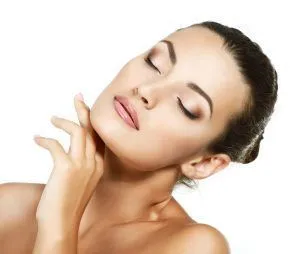 You will immediately see your results! These results will get better as swelling decreases and your face settles into its new position. Patients often return to work after three to ten days. Your results will be impressive and long-lasting!
The tight, lifted results of your mini facelift will last for years. Consistent weight and an active lifestyle will help keep your results beautiful.
---
Complementary Procedures
A neck lift is commonly combined with a mini facelift. A "turkey neck" can make you appear older than you are or out of shape. A neck lift is a great procedure to reduce saggy skin.
A neck lift will reduce excess skin and lift the remaining skin to provide a smooth result. When combined with a mini facelift, your appearance will be transformed!
---
Mini Facelift Cost
A mini facelift is personalized to your appearance. There are standard incision methods, however, the length of the treatment and final details will be created to best fit your anatomy and aesthetic goal. Therefore, the cost of each mini facelift will differ between patients. If you are in the San Diego area, schedule a consultation with Dr. Seare at (866) 972-8578.
---
FAQs
What's involved in a mini facelift?
A mini facelift requires a personal consultation to determine if it is a healthy procedure that will provide the results you desire. The surgery itself will require short incisions around the hairline by the ears. Through these incisions, your face will be sculpted. The downtime is about five to ten days and the results will last years!
At Clinique Sculpture, we use an awake anesthetic with mini facelift to provide our patients with a healthy, less invasive surgery.
How long is recovery from a mini facelift?
Recovery is about three to ten days with a mini facelift. This short recovery period will have you up and showing off your results in about a week!
How long do the results of a facelift last?
The results of a facelift will typically last a few years. However, the longevity of the procedure will depend on how well the recovery goes and who performs your surgery. Dr. Seare is a double board-certified plastic surgeon who has plenty of experience in cosmetic surgery. He will provide you with your best, long-lasting results!
Your results will last a long time if you maintain a healthy weight, eat healthily, and live an active life. Be sure to take care of your skin by using sunscreen, cleansing and hydrating regularly.
---
*RESULTS MAY VARY